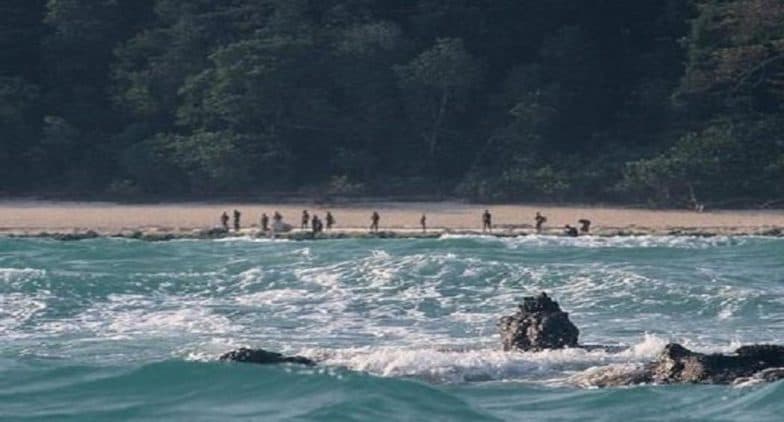 Andaman, November 21: An American tourist, identified as 27-year-old John Allen Chau, has been killed by unidentified people in North Sentinel island in Andaman. A murder case is registered and police have held seven people in this connection so far. The seven fishermen were arrested for taking tourist to the island which is home to protected Sentinelese tribe, who are known for their secluded lifestyle.
According to the reports by Andaman Sheekha, a local newspaper in Andaman, John was allegedly killed by Sentinelese tribesmen as they are known for rejecting any contact with the outside world, and often react aggressively. Sentinelese community is one of the last tribes which is untouched by modern civilization. Naval Officer Lt Commander Neeraj Kumar Found Dead in Andaman & Nicobar Islands.
A spokesperson from the United States consulate in Chennai told ANI, "We are aware of reports concerning a US Citizen in the Andaman and Nicobar Islands. The welfare and safety of US citizens abroad are one of the highest priorities of the US Department of State. When a US citizen is missing, we work closely with local authorities as they carry out their search efforts. Due to privacy considerations, we have no further comment."
The body of the deceased has been recovered by the fishermen in the day following their return. Police have arrested the fishermen who took him there.
What do we know about North Sentinel Island and Sentinelese tribe?
North Sentinel Island is one of the Andaman Islands in the Bay of Bengal. It is a home to Sentinelese tribe who reject any contact with the outside world and are among the last people to remain untouched by the modern civilisation. The Sentinelese are designated as a protected tribe by Indian Government and they speak an unknown language.
The Indian authorities recognise the islanders' desire to be left alone and restrict their role to remote monitoring. As per the 2001 census, which was considered from distance, their population was estimated to 40-50 people. However, the 2011 census, estimated their population at 12-15 males and three females.