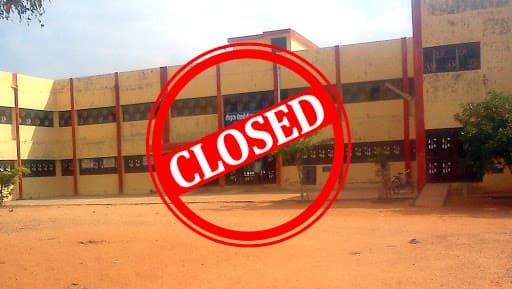 Delhi, December 16: In wake of aggressive protests in Delhi, all government and private schools in four areas of South-east region of the national capital will remain closed on Monday, December 16. The southeast districts of Jamia, Okhla, New Friends Colony and Madanpur Khadar witnessed intense protests against the Citizenship Amendment Act 2019. Jamia Millia Islamia University Standoff: 50 Students, Detained During Anti-CAA Protests, Released by Police, Delhi Metro Services Resume at All Stations.
This announcement was made by Delhi's deputy chief minister Manish Sisodia. Taking to Twitter, he said, "Looking at the situation in the city, the Delhi government has decided to keep all government and private schools in the south-east districts of Jamia, Okhla and New Friends Colony closed."
Manish Sisodia Tweet:
दिल्ली में साउथ ईस्ट जिले में ओखला, जामिया, न्यू फ्रैंड्स कालोनी, मदनपुर खादर क्षेत्र के सभी सरकारी और प्राइवेट स्कूल कल बंद रहेंगे.

वर्तमान हालात को देखते हुए दिल्ली सरकार ने स्कूल बंद रखने का निर्णय लिया है.

— Manish Sisodia (@msisodia) December 15, 2019
The students of Jamia Millia Islamia University have been a demonstration for days against the new citizenship act which aims to provide Indian citizenship to non-Muslims immigrants from Afghanistan, Bangladesh and Pakistan. On Sunday, they were joined by others from the areas around the university and in the evening, a section of the protesters allegedly turned violent. Several buses were burnt.
On Sunday, the protest in the New Friends colony took a violent turn after a clash between students of Jamia University and the Delhi Police. Several buses were burnt. At least 16 metro stations were also shut across the city.