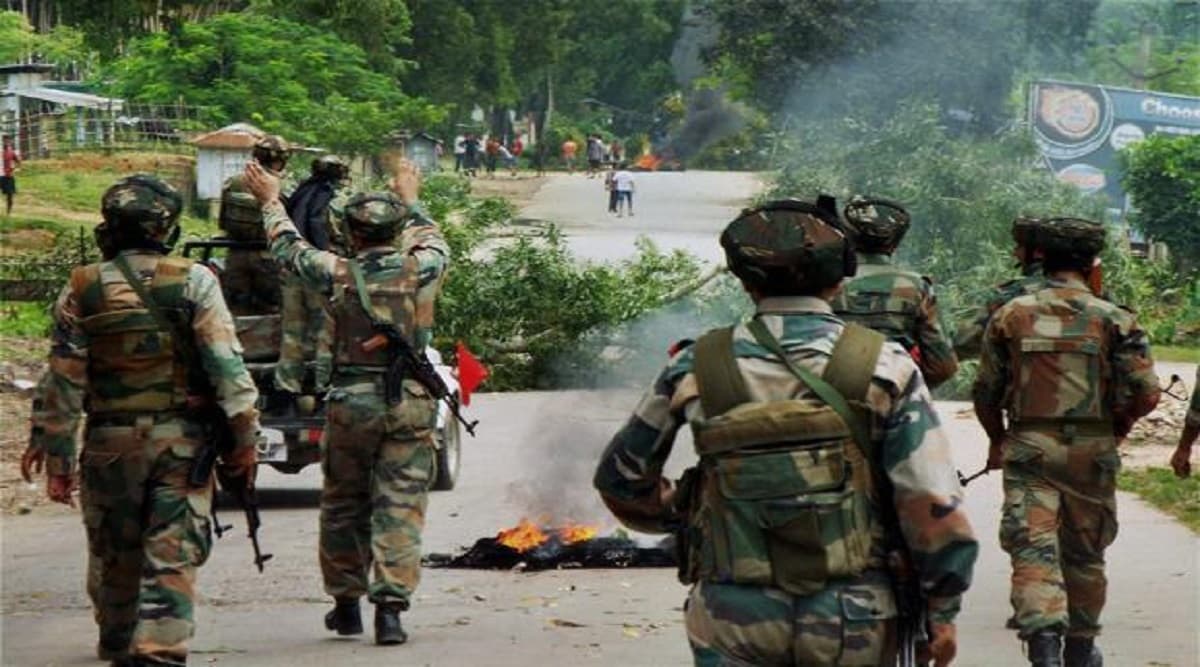 Guwahati, December 12: With the protests against Citizenship Amendment Bill (CAB), 2019 continuing in Assam despite prohibitory orders, the government on Thursday decided to deploy the Indian Army personnel who were so far kept on standby. Five columns of the Army, or roughly 750 soldiers, were requisitioned and deployed in the most sensitive pockets to prevent the complete breakdown of law and order. 'No One Can Take Away Your Rights', PM Modi Appeals For Restraint in Assam.
In neighbouring Tripura, where the anti-CAB protests have flared up in tribal-dominated regions, the government has ordered the deployment of three companies of Assam Rifles. A day earlier, two companies of para military forces were sent to Kanchanpur and Manu regions -- which emerged as hub of the ongoing protests.
In Assam, the forces were on Wednesday stationed in Bongaigaon which emerged as one of the centrifugal points of the agitation. By the midnight, however, the protests escalated in all parts of the Northeastern state, including the capital Guwahati where the protesters resorted to vandalisation and stone-pelting.
Update by ANI
Five Army Columns have been requisitioned and deployed in Assam. Three Assam Rifles columns requisitioned & deployed in Tripura.

— ANI (@ANI) December 12, 2019
The protesters last night set two Railway stations - Chabua and Panitola - on fire. Stones were also pelted at the residence of Chief Minister Sarbananda Sonowal. Other BJP leaders and Ministers were also targeted in the arson which continued till 3 am past midnight.
"My uncle's shop was set on fire and the boundary wall of my house was also damaged by protestors, last night around 11 pm. I appeal to the people of Assam to maintain peace," alleged BJP MP and Union Minister Rameshwar Teli.
The protests in Assam, which were underway since earlier this month, flared up this week after the Centre took the Citizenship Amendment Bill for passage in Lok Sabha and Rajya Sabha. The legislation proposes to grant citizenship to non-Muslim refugees from Pakistan, Afghanistan and Bangladesh if they had entered India on or before December 31, 2014. Students' unions and indigenous rights' bodies in Assam allege that the law violates provisions of the 1985 Assam Accord.