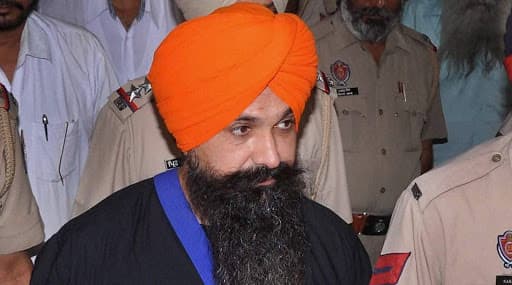 Chandigarh, October 1: Former Punjab Chief Minister Beant Singh's family will move Supreme Court against the Centre's decision of commuting the death sentence of Balwant Singh Rajoana to life imprisonment. Rajoana was convicted for the assassination of the former CM. Beant Singh had died in a blast on August 31, 1995. Death Sentence of Balwant Singh Rajoana, Convict in Ex Punjab CM Beant Singh Assassination Case, Commuted to Life.
Grandson of the ex-CM Gurkirat Singh Kotli said that they will move the Supreme Court against commuting of the death sentence of Rajoana. Kotli is currently an MLA from Khanna. On Monday, Punjab CM Captain Amarinder Singh said that the state government had no role in the Modi government's decision to grant a special dispensation to nine Sikh prisoners, including Rajoana as a humanitarian gesture on the 550th birth anniversary of Guru Nanak Dev.
Chief Minister Singh also added that the Punjab government did not ask for the release of Beant Singh's killer or any other particular prisoner. The Punjab CM said categorically that the Punjab state government had only sent the list of all long-term TADA prisoners to the Union Home Ministry. The Centre took the decision as a token of goodwill in response to the long-pending demands of the release of Sikh prisoners articulated by various sections of the Sikh community.