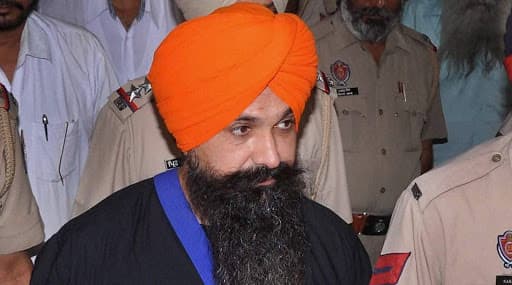 Chandigarh, September 29: The Centre commuted the death sentence of Babbar Khalsa terrorist, Balwant Singh Rajoana, to life imprisonment. Rajoana was convicted for the assassination of former Punjab Chief Minister Beant Singh. The former CM had died in a blast on August 31, 1995. Meanwhile, the Central government has decided to release eight other Sikh prisoners convicted under Terrorist and Disruptive Activities (Prevention) Act. Mahatma Gandhi 150th Birth Anniversary: Third Phase of Prisoners to be Released on October 2, Know Condition of Remission And Other Details.
The Ministry of Home Affairs (MHA) has taken the decision to grant a special dispensation to nine Sikh prisoners, including Rajoana as a humanitarian gesture on the 550th birth anniversary of Guru Nanak Dev. The above decision was taken by the central government as a token of goodwill in response to the long-pending demands of the release of Sikh prisoners articulated by various sections of the Sikh community.
Rajoana has never filed a mercy petition, though the Shiromani Gurdwara Parbandhak Committee (SGPC) had moved a mercy plea on his behalf. Earlier in October 2010, the death sentence of another convict in the former Punjab CM's assassination case, Jagtar Singh Hawara was reduced to life imprisonment by the Punjab and Haryana High Court.  Punjab Police Arrest Two Members of ISI Backed Babbar Khalsa International.
Meanwhile, under the scheme for special remission to prisoners to commemorate the 150th birth anniversary of Mahatma Gandhi, the third phase of release of prisoners will be carried on October 2, 2019. According to reports, till now, 1424 prisoners have been released by states and the Union Territories in two phases on October 2, 2018 (Birth Anniversary of Mahatma Gandhi) and April 10, 2019 (Anniversary of Champaran Satyagrah).