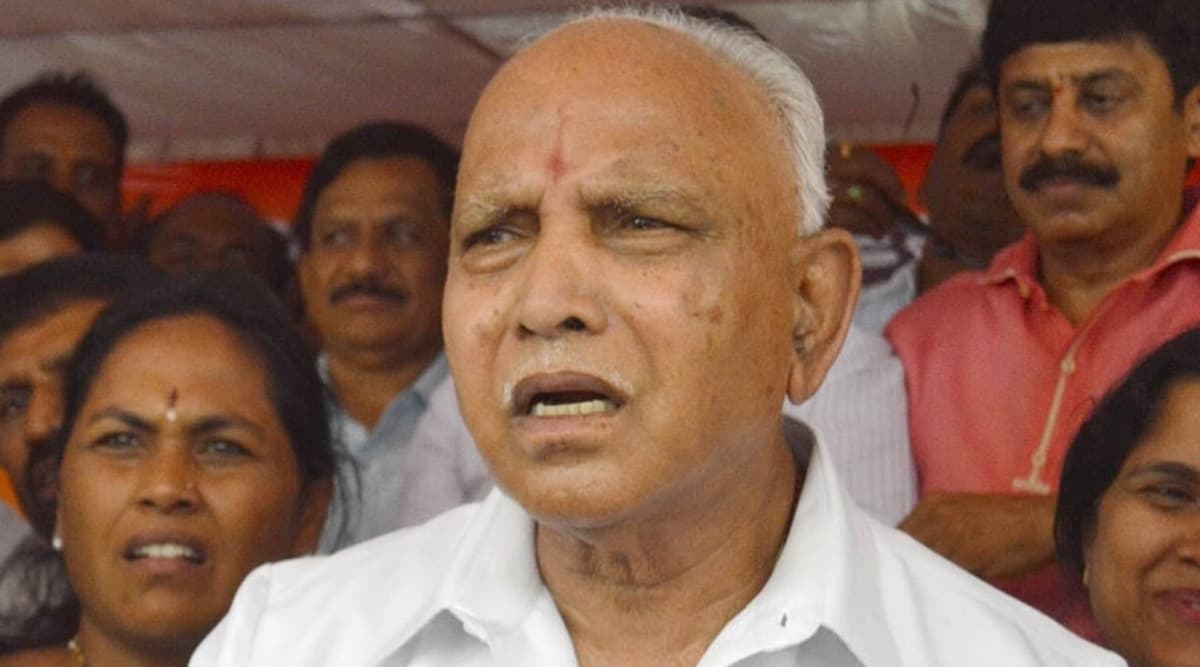 Bangaluru, January 14: Karnataka Chief Minister BS Yediyurappa threatened to quit the post after an argument broke between BS Yediyurappa and Panchamasali Mutt seer Vachananda Swami on stage at an event in Davangere district . Yediyurappa said that 17 legislators had quit for him to become CM. He added, "It's their sacrifice and Panchamasali Mutt's blessings with which I've become CM. You can suggest me how to govern for 3 yrs, but if you aren't willing to accept my request then I'm ready to quit and go home." Lingayat Community Members and Seers Protest at Jantar Mantar For Separate Religion Status.
While speaking to reporters today, Yediyurappa clarified that no discussion had taken place about accommodating ministership to Panchamasali Lingayat community. On Tuesday, the argument broke out between the Karnataka CM and Vachananda Swami as the Panchamasali Mutt seer demanded ministership for Murugesh Nirani. Vachananda Swami said, "Yediyurappa will lose the support of Panchamasali Lingayaths, if not accommodated." Lingayat Community 'Mahamorcha': To Demand Constitutional Recognition in Maharashtra & Minority Status at National Level.
Nirani was also present at the event when the argument broke out. The CM had also threatened to abandon the event. Panchamasali is a sub-sect of the Lingayats. As Yediyurappa is the tallest leader of the community, Lingayats are known to be the primary vote bank of the BJP.