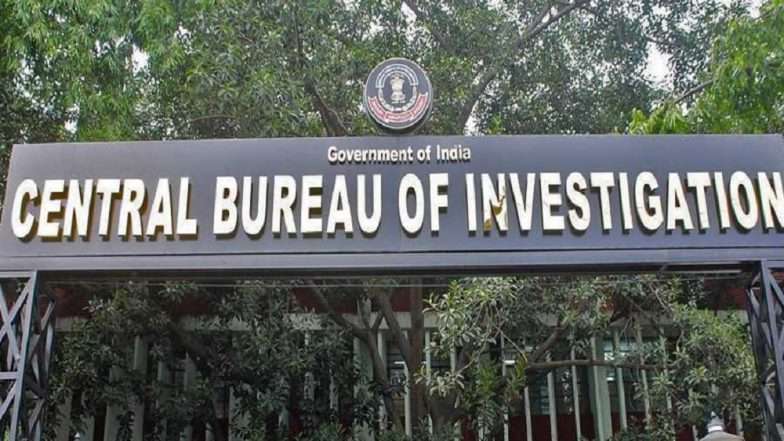 Lucknow, December 6: The Central Bureau of Investigation on Friday registered a case of criminal conspiracy and criminal misconduct against Allahabad High Court judge Justice SN Shukla. The CBI booked the judge under the Prevention of Corruption Act for irregularities in medical college admissions.
According to a report, published in the livemint, the central probing agency booked the judge after former chief justices Deepak Misra and Ranjan Gogoi wrote to Prime Minister Narendra Modi and asked for Shukla impeachment. The former Supreme Court justices have written to PM Modi after the in-house enquiry found substance in charge of judicial impropriety against him. Supreme Court Puts on Hold Local Body Polls in 9 New Tamil Nadu Districts, Legal Formalities to Be Finished Within 4 Months.
The FIR against Shukla states, as the daily quotes, "The CBI has registered a case against seven accused. It was alleged in the First Information Report (FIR) that the private institute based at Lucknow was debarred by Government of India for admitting medical students for the forthcoming two years because of sub-standard facilities and non-fulfilment of the required criteria in May 2017 along with 46 other medical colleges who were debarred on similar grounds."
Adding on, the CBI said in the FIR, "It was further alleged in the FIR that this petition was heard on 25 August by the Division Bench of Allahabad High Court, Lucknow Bench comprising of said Judge (Shukla) and an order was passed on the same day. In order to have a favourable order, an alleged illegal gratification was paid to one of FIR named persons by the private persons of said Education Trust."
Earlier, the Union government's decision to debar CBI was contested by the Educational Trust before the Supreme Court through a writ petition. Soon after that, the written petition -- filed before the Supreme Court -- was withdrawn with the apex court's permission. Following this, a writ petition was filed before the Division Bench of Allahabad High Court's Lucknow Bench on 24 August, 2017, after an alleged conspiracy was hatched by the accused.