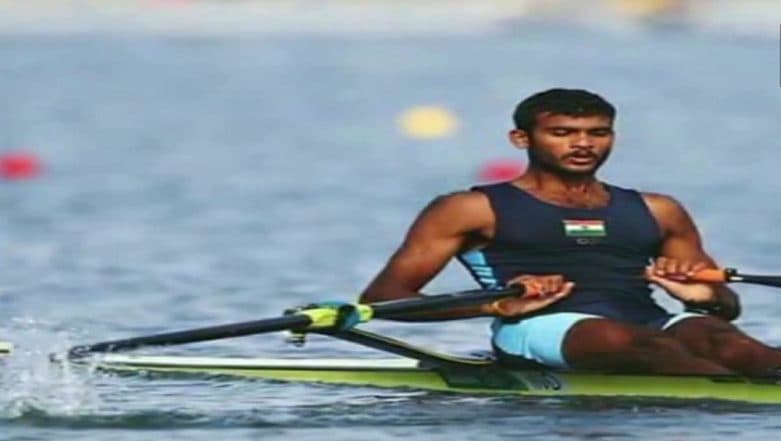 Nashik, May 17: A case has been filed against Olympian Rower Dattu Baban Bhokanal for allegedly harassing his wife physically and mentally. Bhokanal's wife also alleged that they got married and booked a marriage hall to declare it to their family, but he didn't arrive and she lost the money as well. Police Inspector SY Bijli, Adgaon told news agency ANI, "He is an Army personnel. The case will be handled by police only, but the information about the filing of case will be given to his headquarters."
In her complaint, 26-year-old Asha told police that she first met Dattu in 2015 at a felicitation ceremony and later they became friends. According to reports, the couple married secretly at a prominent Pune temple in December 2017. Thereafter, they both committed to inform their respective families and have a formal wedding ceremony. Dattu Bhokanal-led Indian Rowing Team Wins Gold Medal in Men's Quadruple Sculls at Asian Games 2018, India's Medal Tally 21!
Later, her family made wedding arrangements twice, but Bhokanal allegedly backed off from the alliance but continued to harass her physically and mentally for nearly 15 months till March 2019. When she again broached the topic of his marriage commitment with him, he reportedly threatened to consume poison and commit suicide, compelling her to register the police complaint, Asha said.
Bhokanal is an Indian rower who had qualified for the 2016 Rio Summer Olympics. He qualified for the Olympics after winning a silver in the men's single sculls event at the FISA Asian and Oceania Olympic Qualification Regatta at Chung-ju in South Korea. He had also bagged the gold medal at the 2018 Asian Games in Jakarta. The Olympian belonged to Talegaon-Rohi in Nashik.
(With agency inputs)