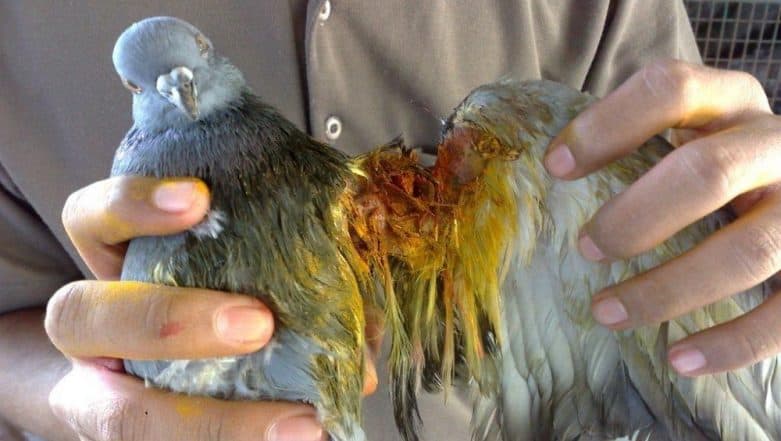 New Delhi, Aug 17: The "glass-coated" threads imported from China, colloquially referred to as Chinese manjha, have caused more injuries to birds this Independence Day vis-a-vis last year. The casualties were caused despite the government imposing a ban on its usage.
At the Jain Charity Bird Hospital in Chandni Chowk, 800 cases of bird injuries were reported. The facility's manager, Sunil Jain, told reporters that the numbers are higher as compared to the last Independence Day, when 600 cases were reported.
Out of the 800 bird injuries reported this year, 500 pertain to those where the threads have irreversibly damaged the bird's wings or choked its necks.
Dozens of similar cases were also reported at the Shree Vijayanand Jain hospital in Shahdara. An official of the bird-care facility said the counts of injuries will be much higher if the birds not brought to the hospital are taken into account. "Significant number of birds get killed on spot and left for the scavengers," said the official.
The threads are used on Independence Day for hoisting of the national flag.
People for Ethical Treatment of Animals (PETA) India had been campaigning over the past few days against the sale of chinese manjha in the Indian markets.
PETA India's associate policy director said the group ensured an FIRs were registered against shop owners in Lal Kuan market in Old Delhi and Gandhi Nagar in East Delhi, "where the Chinese manjhas were being openly sold". Police have so far seized 100-kgs of the banned manjha from the market.