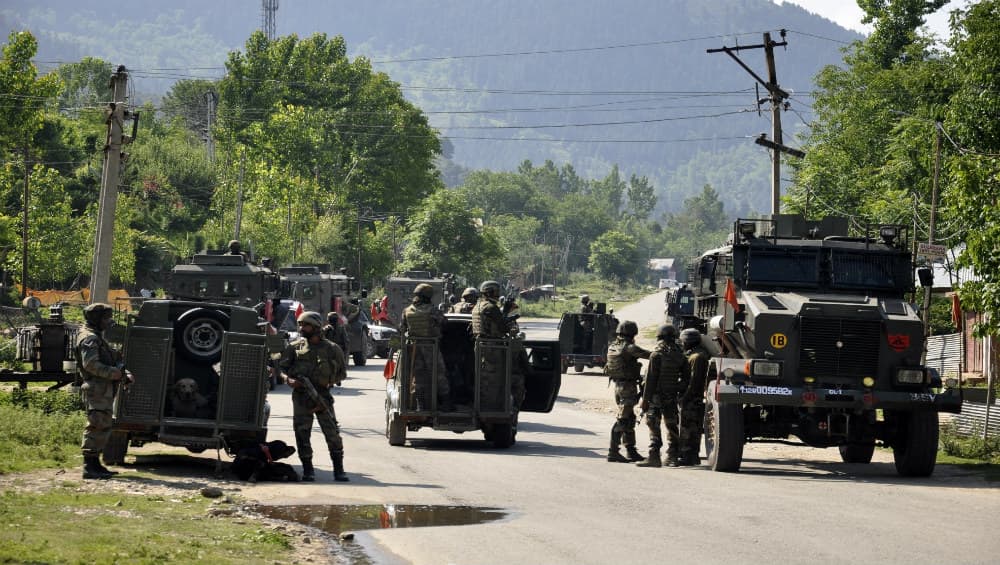 New Delhi, October 28: A 28-member European Union (EU) delegation, which arrived in India on an official visit on Monday, have been allowed to visit the conflict-hit region of Jammu & Kashmir. The EU panel would be reaching the frontier state tomorrow, confirmed the Prime Minister's Office. The delegation also held a meeting with PM Narendra Modi and National Security Advisor (NSA) Ajit Doval earlier today. EU Delegation to Visit Jammu & Kashmir Tomorrow, Met PM Modi and NSA Ajit Doval to Discuss Article 370 Repeal.
During the meeting, the panel discussed the abrogation of Article 370, which led to the stripping of Jammu & Kashmir's special status. Since then, the Valley has remained on the edge, with the Indian authorities being forced to restrict communication lines and suspend internet services to prevent the mobilisation of protesters and militants.
Full List of Members EU Parliament Who Will Visit J&K on Tuesday
Germany's Bernhard Zimniok

Germany's Lars Patrick Berg

France's Virginie Joron

Spain's Hermann Tertsch

Poland's Kosma Zlotowski

Poland's Bogdan Rzonca

Poland's Elzbieta Rafalska

Poland's Joana Kopcinska

Poland's Grzegorz Tobiszowski

Italy's Silvia Sardone

Slovakia's Peter Pollak

France's France Jamet

France's Nicholas Bay

Poland's Ryszard Czarnecki

Italy's Fulvio Martusciello

Czech Republic's Tomas Zdechobsky

France's Thierry Mariani

Italy's Guiseppe Ferrandino

UK's Nathan Gill

Belgium's Tom Vandendriessche

UK's David Richard Bull

Italy's Gianna Gancia

UK's Bill Newton Dunn

UK's Alexandra Phillips

UK's James Wells

France's Julie Lechanteux

France's Maxette Pirbakas
Who Would the EU Delegation be Meeting?
According to top government sources speaking to news agency ANI, the European Union Parliamentary delegation will be meeting officials of the Jammu & Kashmir administration, apart from calling upon Governor Satya Pal Malik. Notably, tomorrow would also be the last day of Malik's governorship in the state, as he has been transferred to Goa.
Apart from meeting the administration officials and the Governor, the EU delegation would also be speaking to locals and civil society groups based in Srinagar, said reports.
"Yes we are going there (J&K) tomorrow. The Prime Minister explained to us about it (abrogation of Article 370) but I want to see on the ground how it actually is, and talk to some local people. What we all want is normalcy and peace for everyone," said BN Dunn, Member of the European Parliament.