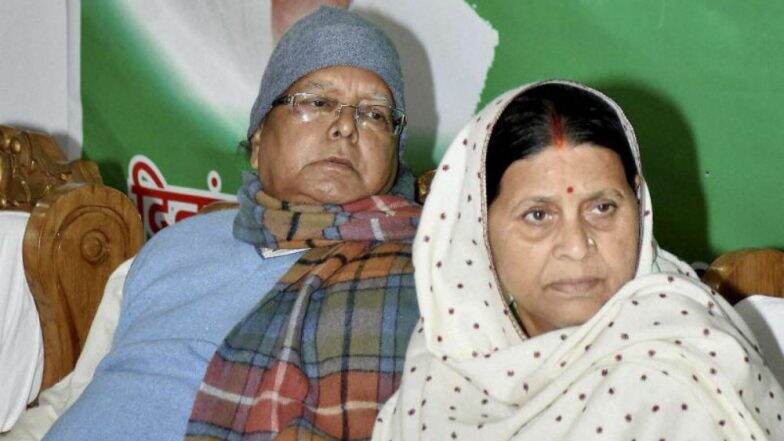 New Delhi, August 24: Enforcement Directorate (ED) has filed chargesheet against Rashtriya Janata Dal (RJD) chief and former Railways Minister Lalu Prasad Yadav in IRCTC scam on Friday. His wife Rabri Devi has also been named in the chargesheet. The ED has also filed chargesheet against the former Deputy Chief Minister of Bihar and Lalu's son Tejashwi Yadav along with 13 others.
The agency said Lalu and IRCTC officials allegedly misused their position for granting sub-lease of the rights of two railway hotels at Puri and Ranchi to Ms Sujata Hotel Pvt Ltd owned by Kochhars. A total of 358 decimal of prime plot of land in Patna was transferred to Ms Delight Marketing Company Pvt Ltd, owned by the family of PC Gupta, who is a close associate of Prasad and an MP from RJD.
Today, Jharkhand High Court dismissed plea of the RJD chief to extend his bail on the medical ground in connection with fodder scam. The court asked Lalu to surrender till August 30. His bail was already extended for 10 days from August 20. The RJD chief was admitted to private-run Asian Heart Hospital in Mumbai on August 22. On August 17, the Jharkhand High Court had extended the provisional bail of former Bihar chief minister Lalu Prasad till August 27.