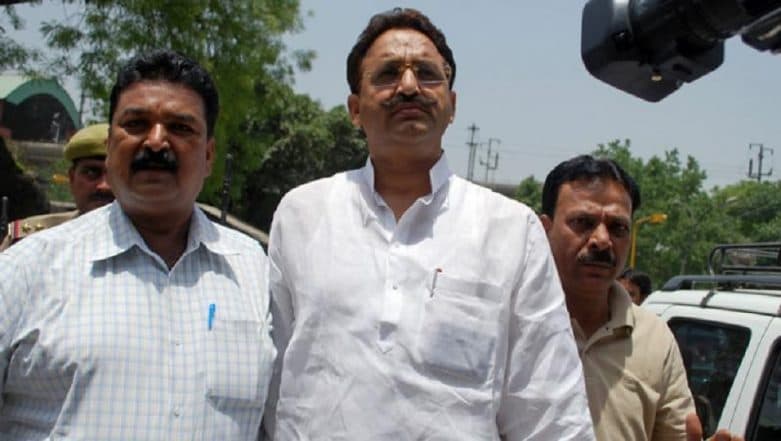 Lucknow, January 22: Ghazipur strongman and Bahujan Samaj Party (BSP) legislator Mukhtar Ansari was on Tuesday sent to Mohali police remand for his alleged involvement in an extortion case. The tainted politician, who is already lodged in Uttar Pradesh's Banda jail, was produced before a bench of judicial magistrate Amit Bakshi.
After hearing the Mohali police's counsel, the the judge decided to send the jailed mafia don to police remand. According to official privy to the hearing, Ansari was accused of threatening a Mohali-based builder and seeking Rs 10 crore from him as "protection money".
A case under sections 386 (extortion) and 506 (criminal intimidation) of the Indian Penal Code was registered in the Mataur police station in Mohali on the builder's complaint, the officials said. Police, however, refused to divulge any information about the case, saying the matter was under investigation.
Ansari, a six-time MLA, was jailed in 2006 on charge of murdering BJP MLA Krishnanand Rai, along with 44 other serious crimes. Since he has not been convicted, he continues to remain a legislator.
In 2010, the BSP had expelled Ansari from the party in a bid to clean its image. He had subsequently floated the Quami Ekta Dal (QED), which allied with the Samajwadi Party on a couple of occasions in the last 9 years. Ahead of the 2017 assembly elections, however, SP president Akhilesh Yadav severed ties with QED -- which led to Ansari's return to Mayawati's camp.