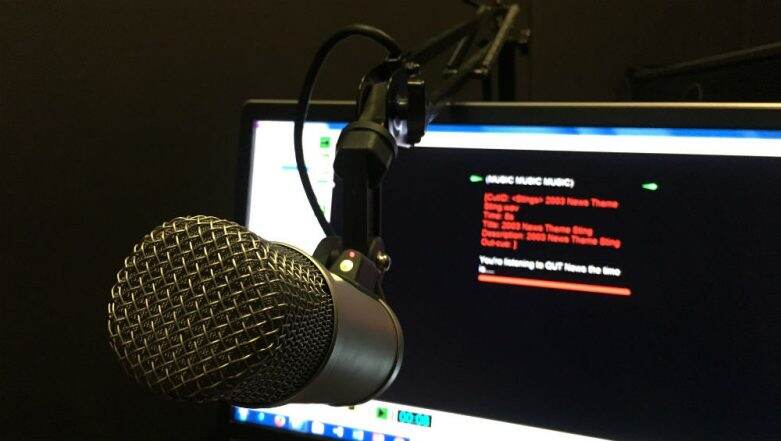 Hyderabad, March 12: With an aim to provide entertainment and unearth the hidden talents of inmates, the prisons department in Telangana has started an internal radio station for prisoners. As part of its rehabilitation programme, the department on Sunday launched the FM radio facility – Jail Radio or Jail Vani at the Chanchalguda Central Prison in Hyderabad. According to a report by Hindustan Times, jail's superintendent K Arjun Rao was quoted saying that the facility is like any other radio station, but the programmes cannot be transmitted through normal FM radios. "It is dedicated and confined to a particular prison. In a way, it is like community radio", he added. Maharashtra Jail Starts Radio Station for Prisoners, to be Operated by Inmates.
The official further added saying that as prisoners are engaged in several work during the day, the jail authorities are planning to dedicate certain hours for the radio programmes, especially in the early mornings and in the evening hours. Rao added saying that the authorities are also planning to engage regular trained radio jockeys to conduct programmes for the inmates. In Maharashtra, the high-security Yerwada Central Jail in Pune had started a similar radio station in 2014, which is managed by the inmates.
The Jail Radio station is equipped with an audio console, microphone, recorder, amplifiers, studio monitor speakers, computer panel with play-out software etc. With the newly rolled out facility, the prisoners can listen to their favourite songs, music, anecdotes and various other programmes like a talk show with celebrities through this station. According to reports, the department is also planning to give an opportunity to interested inmates to showcase their talent by designing and conducting programmes on the radio. Moreover, this facility will also be extended to women's jail at Chanchalguda, Cherlapally central prison on the outskirts of Hyderabad and Warangal central prison.