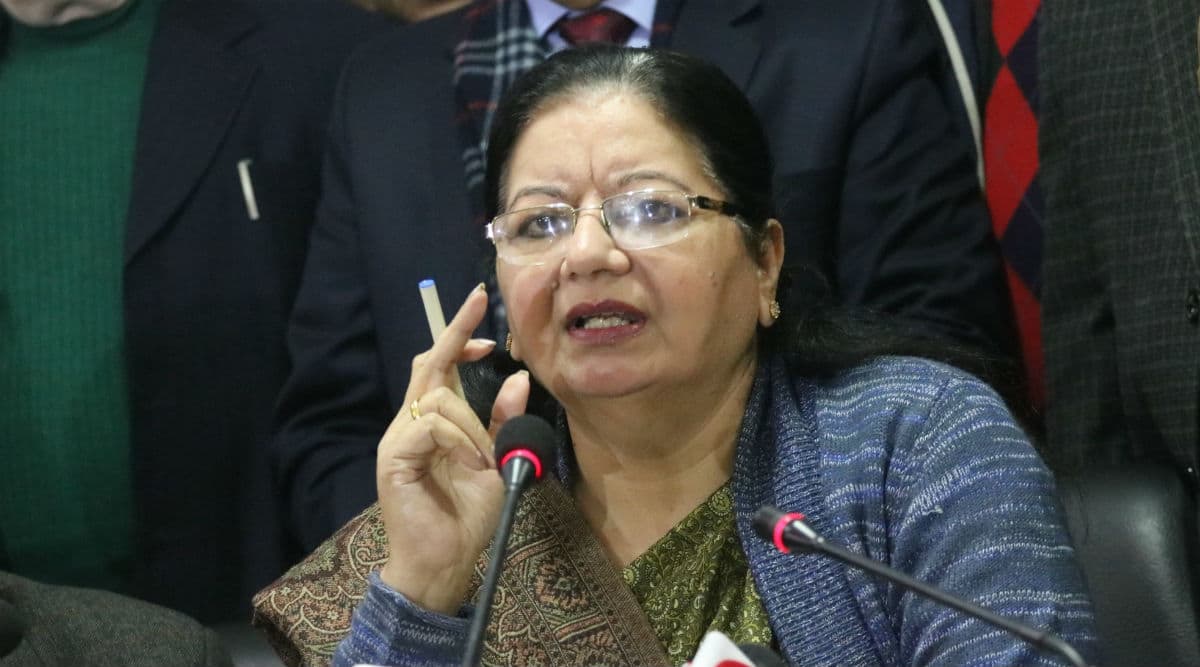 New Delhi, January 13: High drama ensued at the Jamia Millia Islamia University where students and Vice Chancellor Najma Akhtar engaged in a heated argument on Monday. Angry students confronted Vice Chancellor Najma Akhtar demanding an FIR be registered against Delhi Police personnel in connection with the last month's crackdown at the Jamia Millia Islamia University. "We are trying, you need to give us time," Akhtar told agitating students. Jamia Millia Student, Allegedly Thrashed by Delhi Police During Anti-CAA Protest, Might Lose Eyesight: Report.
"Delhi Police entered the campus without permission and the process of filing an FIR against Delhi Police will begin from tomorrow," she added. "We want to know the exact date when you will file an FIR against Delhi police. Till that time, postpone exams," a protesting student told the VC. "Don't ask for dates. If I have said it will be done, it will be," Akhtar replied. Jamia Millia Islamia University Vice-Chancellor Najma Akhtar Says Will File FIR Against Entry of Delhi Police Inside Campus, Dismisses Reports of Student Deaths.
Hundreds of Jamia Millia Islamia students gheraoed Vice Chancellor's office on Monday, demanding registration of an FIR against Delhi Police. Among other demands, they also wanted the university to reschedule examinations and ensure security of the students. The students barged into the office premises after breaking the lock on the main gate and raised slogans against the VC.
Jamia Millia Islamia has been in the news since last month for the students' protests against the Citizenship Amendment Act. On December 15, police had intruded into the campus and allegedly assaulted students after protests against the CAA had turned violent.