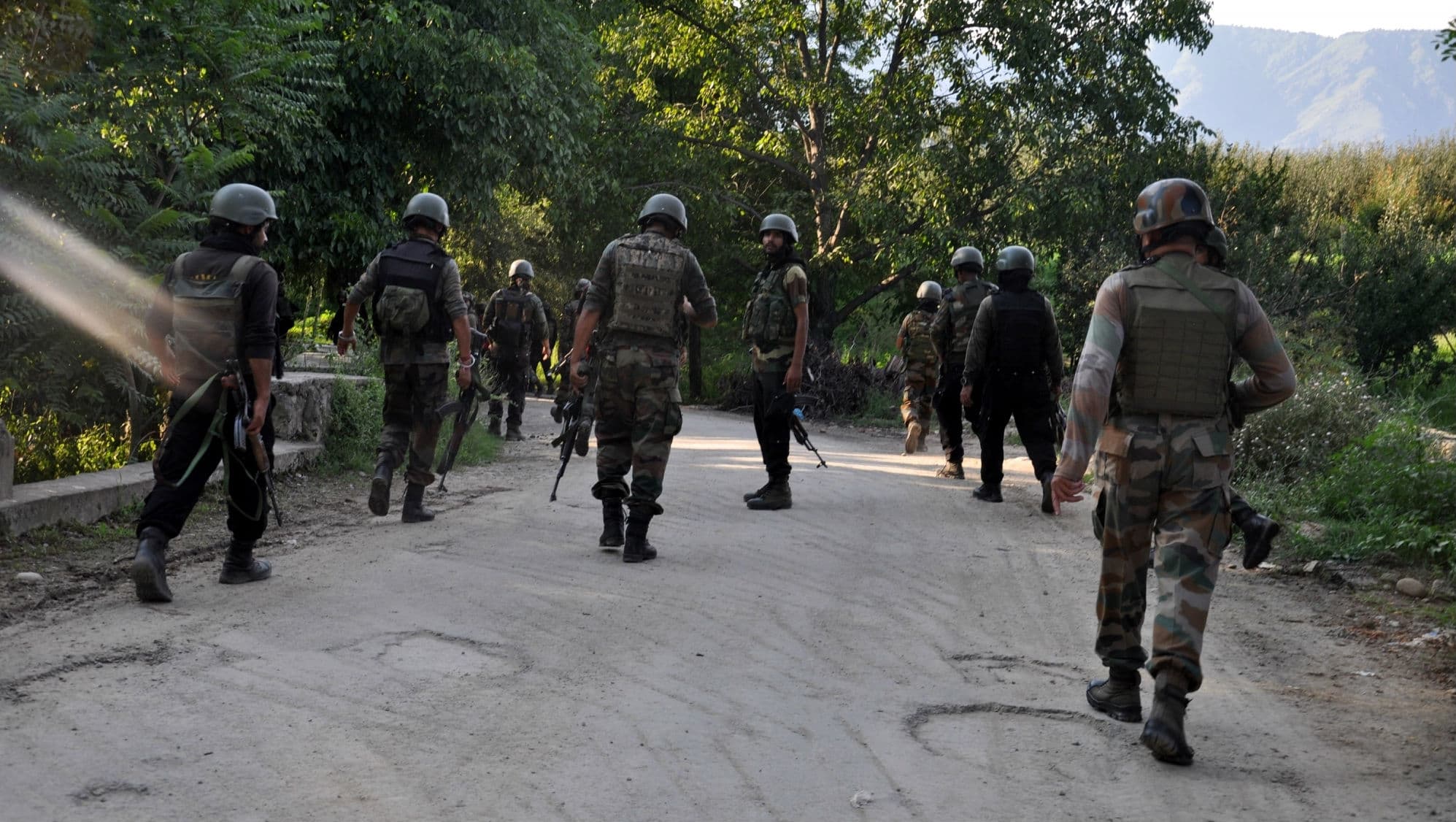 Srinagar, October 29: The Jammu and Kashmir Police on Tuesday informed that unknown gunmen have killed six non-Kashmiris in Kulgam. Police have reached the spot and have cordoned the area. They are looking for the suspected terrorists who had killed the innocent civilians in the most brutal attack in weeks. All the labourers are believed to be from West Bengal, who arrived there as daily labourers. Jammu and Kashmir: Grenade Attack in Sopore Day Before EU Delegation Visits Valley, 19 Injured.
Here's ANI Tweet:
#UPDATE Jammu and Kashmir Police sources: Security forces have cordoned the area and a massive search operation is going on there. Additional security forces have been called in. Labourers killed by terrorists were believed to be from West Bengal and were working as daily wagers. https://t.co/KmYZ1G93ao

— ANI (@ANI) October 29, 2019
Here's IANS' Tweet:
Six non-local #labourers were shot dead by militants on October 29 in #JammuandKashmir's #Kulgam district. All six were from #WestBengal, police sources said.

Photo: IANS pic.twitter.com/bSKe8Mp6l9

— IANS Tweets (@ians_india) October 29, 2019
According to the initial details, the gunmen began their shooting in the Katrusu of Kulgam in South Kashmir. Unofficial reports are confirming that initially five labourers were killed, but a labourer -- a resident of West Bengal -- succumbed to injuries at Srinagar hospital. He has been identified as Zahoorudin.
Here's a tweet by a local journalist:
#Update: Security forces have launched a major operation in Kulgam of South Kashmir to track Pakistani terrorists responsible for the carnage in which 5 non-locals have been mercilessly killed this evening. One injured battling for life. All believed to be from West Bengal. https://t.co/YfNY6LpIsJ

— Aditya Raj Kaul (@AdityaRajKaul) October 29, 2019
However, Kashmir Zone Police have not confirmed the death of Zahoorudin as of yet, but accepted that terrorists have killed five civilians. Jammu And Kashmir: Suicide Attack Kills 40 CRPF Jawans in Pulwama, JeM Releases Terrorist Aadil Ahmed's Photo.
Here's their tweet:
In #Kulgam terrorists have killed five civilians. Police is on the spot. Information is preliminary in nature .@JmuKmrPolice

— Kashmir Zone Police (@KashmirPolice) October 29, 2019
Earlier on Monday, 19 civilians were injured in a grenade attack in Jammu and Kashmir's Sopore district. According to reports, terrorists lobbed a grenade near a bus stand in the district of security forces personnel. All were shifted to a nearby hospital.