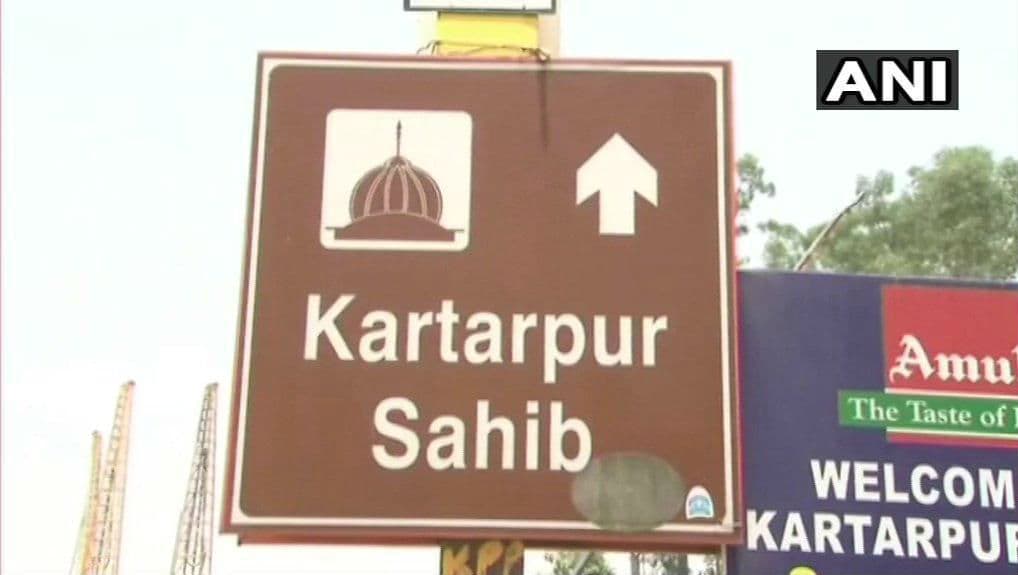 New Delhi, October 17: The Ministry of External Affairs on Thursday requested the Imran Khan government in Pakistan not to levy a service fee of USD 20 on pilgrims using the Kartarpur Corridor. The MEA even expressed hope that the agreement of the Kartarpur Corridor project could be concluded and signed in time for 550th birth anniversary of Guru Nanak.
Addressing the press conference in the national capital, MEA spokesperson Raveesh Kumar said, "After several rounds of discussion with Pakistan, we have reached an agreement on all other issues, except the matter of service fee. Pakistan insists on levying a fee of USD 20 -- approximately Rs 1,420 -- on all pilgrims." Kartarpur Corridor Online Registration to Begin From October 20: How to Apply? Documents Required, Pilgrimage Fee & Other Details.
Adding more, he said, "We have urged Pakistan not to do so in the interests of devotees, and also because this is a P2P (people-to-people) initiative. We hope that the agreement can be concluded and signed in time for the great event."  Kartarpur Corridor: How to Reach Dera Baba Nanak to Visit Kartarpur Sahib Gurudwara in Pakistan From Various Cities of India.
The above statement comes amid the tensions between India and Pakistan after Article 370 was repealed from Jammu and Kashmir. Also, reports have arrived that Pakistan had handed over the final draft agreement to India last week. As per the details, both the neighbouring countries are expected to sign an agreement on the corridor, which will link Dera Baba Nanak in Gurdaspur to Darbar Sahib gurdwara in Kartarpur, ahead of the 550th birth anniversary of Guru Nanak.