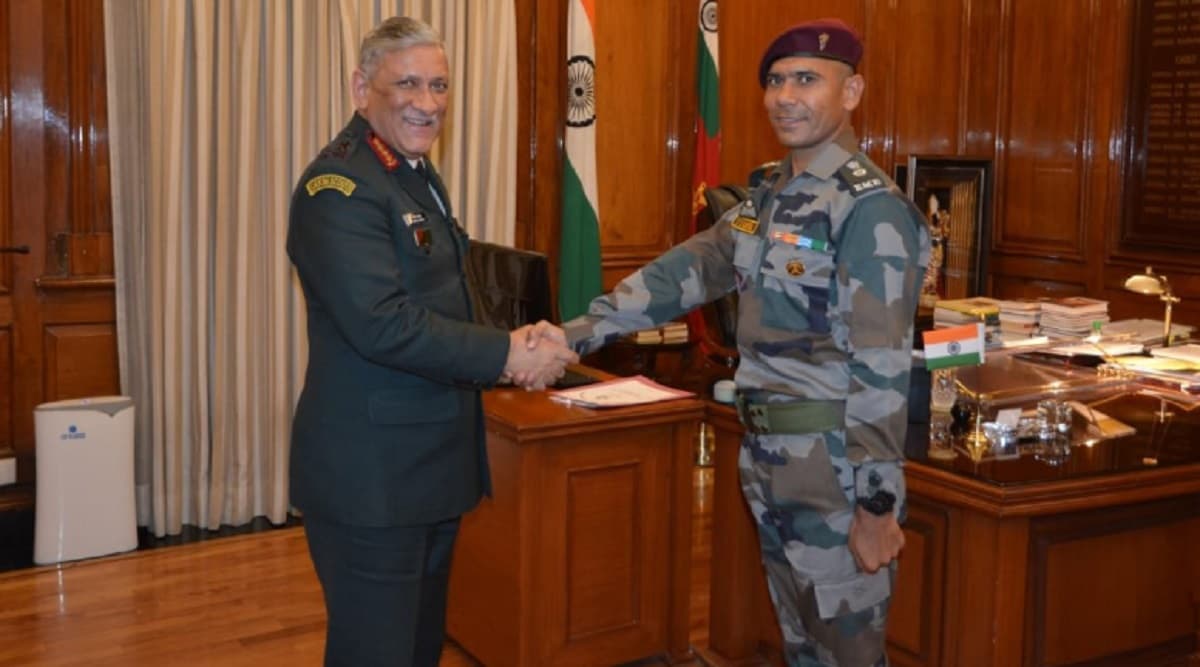 New Delhi, December 14: The coveted Chief of Army Staff (COAS) commendation card has been awarded this year to Lieutenant Colonel Swaroop Singh Kuntal, a 39-year-old officer posted in Jhansi. He was bestowed with the top honour on Saturday by Indian Army chief General Bipin Rawat. General Bipin Rawat to be Appointed as First Chief of Defence Staff After Tenure as Army Chief Concludes: Report.
The COAS commendation card, which acts as a promotion catalyser, was awarded to Lt Col Kuntal for winning the "Ultraman India" challenge this year. Among the scores of athletes and troopers who participated in the exercise held last month, Kuntal ended up winning the top prise by finishing the challenge in shortest duration.
The Ultraman India challenge involves completion of 10,000-km of swim, followed by 145-km of cycling and a marathon of 84 km. The strenuous challenge was completed by Lt Col Kuntal in 27 hours and 46 minutes.
Update by ANI
Lieutenant Colonel Swaroop Singh Kuntal was awarded Chief of Army Staff Commendation Card by Army Chief General, Bipin Rawat on 13 Dec 2019 for winning Ultraman India in 27 hours 46 mins. pic.twitter.com/20SKv52gsi

— ANI (@ANI) December 14, 2019
The COAS commendation card is awarded to promising soldiers by the Indian Army chief. In recent years, one of the most noted picks for the award was Major Leetul Gogoi. He was awarded with the honour in 2017, after he had ensured the safe passage for troopers from a stone-pelting mob by tying a local -- whom the forces had alleged to be ring-leader of the stone pelters -- to a military jeep.
The honouring of Gogoi was, however, met with criticism from civil rights' and human rights' group -- which claimed that the person who was tied by him on the military jeep was not related to the stone pelting incidents. The soldier, earlier this year, faced disciplinary action proceedings on the charge of "fraternising" with a local girl.