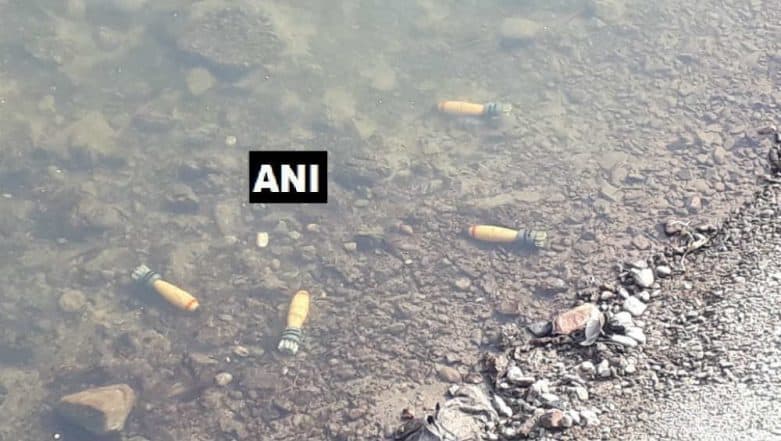 Kolkata, November 22: As many as four live mortal cells were found in Teesta canal in West Bengal's Siliguri on Thursday. The police and officials of Border Security Force were present at the spot.
A CID bomb squad was stationed in the area, while a bomb squad of the Indian Army was rushed to the spot. It was not clear whether the live mortal cells were defused.
Pictures from the spot showed the live mortal cells Further details about the incident were awaited.