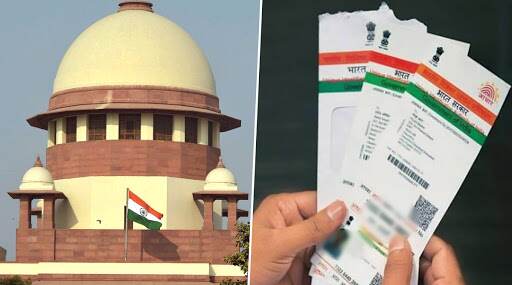 New Delhi, October 22: With the debate over the effective regulation of social media platforms being discussed across several arenas, the Supreme Court on Tuesday accepted Narendra Modi government's request to grant it three months period to formulate guidelines to regulate social media. Earlier, the Centre moved a plea in the apex court through an affidavit saying that it would require time to collate and analyse the information from stakeholders. Also, the Centre said that before finalising and notifying the revised rules in accordance with the law, it would have to hold inter-ministerial consultations.
Following the affidavit -- moved in the Supreme Court, Justices Deepak Gupta and Aniruddha Bose gave the ruling dispensation 90-days to notify the rules and effective regulation of social media platforms. Apart from this, the apex court also accepted various affidavits -- regarding the transfer of all cases related to the proposed linking of Aadhaar to social media profiles. It transferred all the cases to itself. Swami Chinmayanand Rape Case: Victim Demands Rape Charges to Be Included in FIR Against Former BJP Leader.
Facebook Inc had previously filed pleas in the Supreme Court stating that it should hear the petitions pending in the various high courts collectively so that conflicting judgments could be avoided. The appeal said that sharing of Aadhaar details would infringe on the privacy of social media users in the country. It is to be known that various parties have filed four petitions -- two in Madras High Court, one in Madhya Pradesh HC and another in Bombay HC.
However, the Tamil Nadu state government had filed a counter affidavit in the case, calling Facebook's transfer plea 'false and misleading averments. The state government even opined that Facebook was trying to misguide the Court for oblique motives. Meanwhile, Attorney General KK Venugopal informed the bench that the state of Tamil Nadu had no objection of transferring the case to Supreme court.