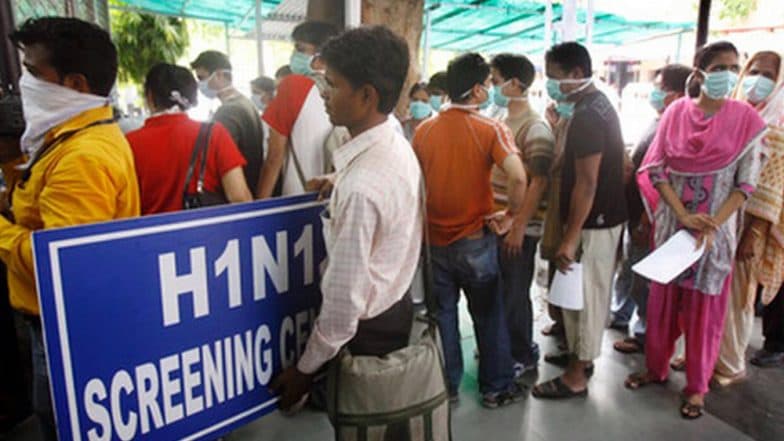 Jaipur, February 5: A total of 88 people have lost their lives in Rajasthan till February 5 this year due to swine flu. Meanwhile, out of total 11,811 cases, 2,522 were tested positive case. Jodhpur is the worst affected district with 26 deaths reported due to the H1N1 virus. According to reports, around 42 percent deaths reported in the country happened in the state. Swine Flu Case on Rise in Rajasthan: 210 Deaths Reported From State, Jaipur Worst Affected City.
Taking note of the situation, the state health department has again started a screening campaign in Jaipur, Jodhpur, Udaipur, Bikaner and Ajmer districts and more than seven lakh people were screened on the first day, a health department official said. Meanwhile, Health Minister of the state Raghu Sharma held a meeting in Jodhpur on January 30 with health department officials. Till now, 11 centres are there in the Rajasthan for the testing of H1N1 including three private laboratories, and the government will increase this number to 50. Swine Flu: Symptoms, Causes and Treatment; Home Remedies To Prevent H1N1 Virus.
The H1N1 virus is also known as Swine flu is a respiratory disease which is caused by the influenza virus that infects pigs, resulting in a cough, decreased appetite and nasal secretion. This virus can also infect humans and other animals. Swine Flu can spread from person to person and considered very contagious.