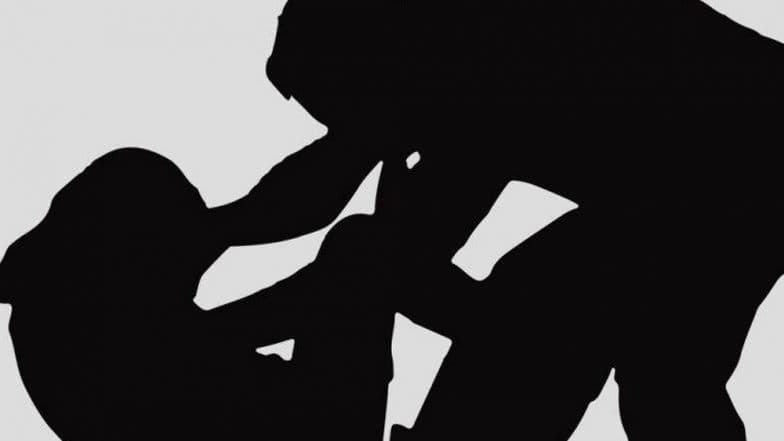 Chennai, September 11: Angry locals in a Tamil Nadu village thrashed a teacher who was caught having sex with an Anganwadi worker in the school premises. The incident took place at S Uduppam panchayat government school in Pudansandai village of Namakkal district on Tuesday. The accused teacher, identified as 38-year-old V Saravanan, was having an affair with Jayanthi, an Anganwadi worker for the past couple of months. Kolkata: Minor Girl Student Sexually Assaulted by Teacher in School Premises, Accused Arrested After Protest.
According to a police officer, Saravanan and Jayanthi didn't leave the premises after school hours on Tuesday to have sex. Villagers came to know about this and rushed to the school. They found the school teacher in a compromising position with Jayanthi. Irked at their action, villagers vented their anger on Saravanan and beat him up. On being informed, the police arrived and took the accused teacher into custody.
At one point, villagers made Saravanan sit on the school lawn where they shamed him and hurled abuses. According to a report, several students had seen Saravanan and Jayanthi getting intimated and complained to their parents. The couple was warned against having sex in the school premises by headmaster K Jayaraj who also said that the disciplinary action would be taken against the accused teacher.
"I had issued a notice to Saravanan seeking explanation and recommended Anganwadi officials to take strict action against Jayanthi," Jayaraj was quoted as saying.