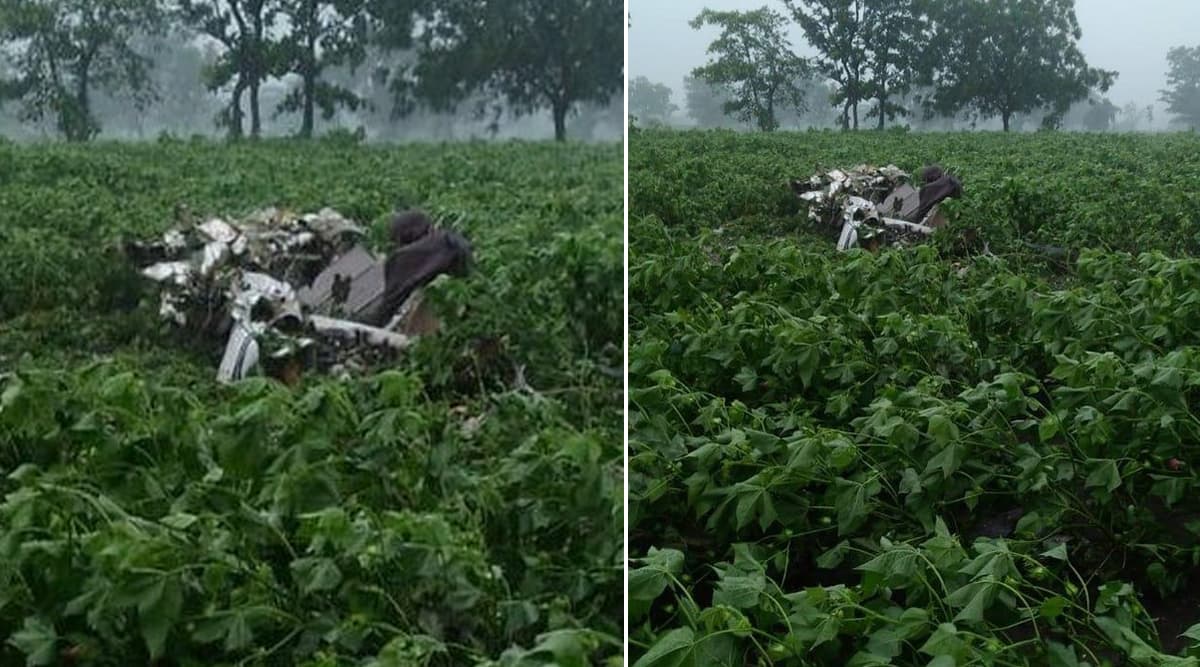 Hyderabad, October 6: In a tragic incident, two pilots were killed in Telangana after a trainer aircraft crashed on Sunday. According to a tweet by ANI, the aircraft crashed at Sultanpur village in Vikarabad district of the southern state. Vikarabad Police claimed that the trainer aircraft in which 2 trainee pilots were present crashed at 12:45 pm. Both the pilots died in the crash. The aircraft took off from Begumpet airport and crashed in Vikarabad. A case has been registered and both the bodies have been sent for post-mortem.
Earlier this month, a pilot of a private chopper had a lucky escape in Palli village of Faridabad as he survived after being hit by the rotor blades. The incident was recorded on a mobile camera and was widely shared on social media.  The video shows that the pilot was standing too close to an Agusta 109C helicopter (VT-ATA), when the ignition procedure began, following which One of the blades hit the pilot on his forehead. The pilot, however, had a narrow escape with only a minor injury as the rotor hadn't picked up speed. MiG-21 Fighter Jet of IAF Crashes In Kangra Of Himachal Pradesh, Pilot Dead.
In September, a similar incident of crash was reported where a Cheetah helicopter of the Indian Army had crashed in Bhutan while it was enroute from Khirmu in Arunanchal Pradesh to Yongfulla Bhutan on duty. Two people were killed in the crash, reports said. One Indian Army pilot and a pilot from the Bhutanese Royal Army lost their lives in the incident, reported the news agency. The Indian Army pilot who died in the crash was of Lt Col (Lieutenant colonel) rank while the other was a Bhutanese Army pilot training with the Indian Army.