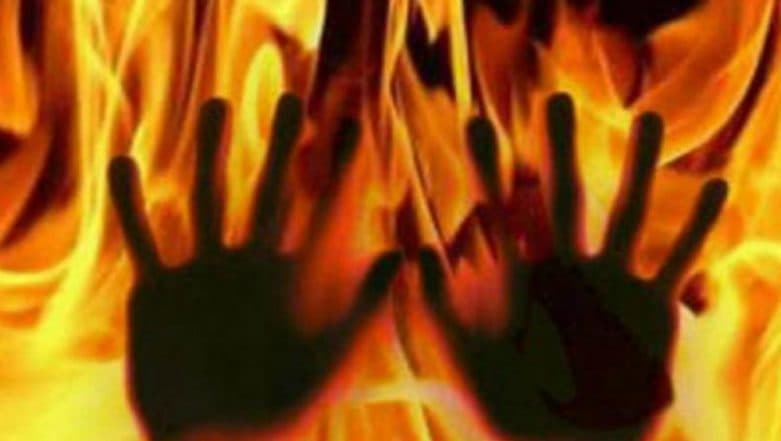 Lucknow, October 26: Seven people were killed and three others were injured in a firecracker factory in Budaun, Uttar Pradesh. The explosion took place on Friday, according to media reports. This incident is another example of the hazardous impact of fire factories on the lives of firecracker workers as several such instances have been reported in past few months. Sale of Safe and Green Firecrackers Allowed, No Complete Ban Across India, Rules Supreme Court Ahead of Diwali 2018.
In a similar incident, at least four people were killed in a fire incident caused after explosions at a fireworks manufacturing unit in Tamil Nadu's Virudhunagar district in September. Sivakasi: 4 Dead Due to Fire Caused at Firecracker Factory in Tamil Nadu's Virudhunagar.
The Supreme Court on August 14, while considering a plea for a ban on firecrackers, had said that it needs to take into account all aspects, including the fundamental right of livelihood of firecracker manufacturers and the right to health of over 1.3 billion people in the country.
The top court had said that Article 21 (right to life) of Constitution applies to both segments of people and it needs to maintain a balance while considering a countrywide ban on firecrackers.
A bench of justices A K Sikri and Ashok Bhushan asked the Centre to file an affidavit giving details of measures to be taken for curbing pollution and what is the effect of firecrackers on the public at large.
Then on October 23, the Supreme Court refused to impose a complete ban on firecrackers while pronouncing its verdict on a ban on manufacture and sale of firecrackers across India.
The top Court banned the online sale of firecrackers and also put a stay on the e-commerce portals from selling firecrackers. A bench of Justices A K Sikri and Ashok Bhushan pronounced the judgement and said there will be no complete ban in firecrackers and allowed bursting crackers with time restrictions. The burning of firecrackers during Diwali will be allowed from 8 PM to 10 PM. The bench had earlier reserved its verdict on August 28.