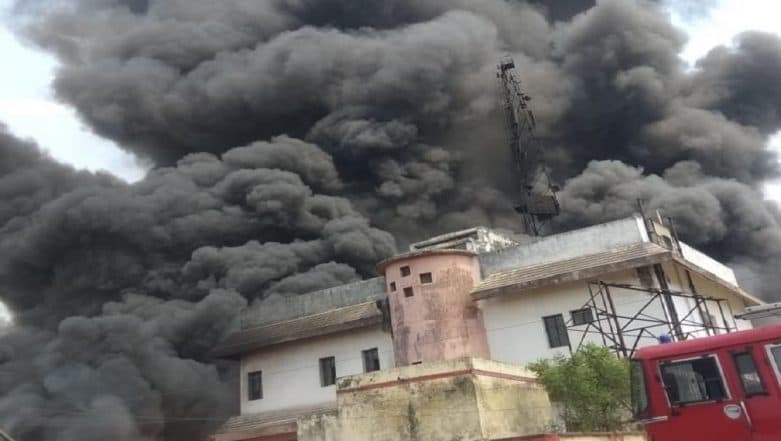 Jaunpur, May 12: A fire broke out in a BSNL tower in Uttar Pradesh's Jaunpur on Sunday. The tower is located near Sarai Khawaja. According to reports, BSNL cables caught fire due to a short circuit. Four fire tenders rushed to the spot after locals informed fire brigade department about the incident. Fire Engulfs Thermocol Factory at Industrial Area in Uttar Pradesh's Greater Noida.
There are no reports of any casualties or injuries in the incident. Firefighting operations are underway for the last two hours. More details are still awaited. Uttar Pradesh: Fire Erupts at Tannery in Kanpur's Chakeri, No Casualties Reported.
Visuals of the fire incident:
Jaunpur: Fire broke out in a BSNL tower near Sarai Khawaja due to short circuit earlier today. Four fire tenders are at the spot. More details awaited. pic.twitter.com/0cqQSlRqdx

— ANI UP (@ANINewsUP) May 12, 2019
This the second fire incident reported in a day. Earlier, on Sunday, a 15-year-old girl died in a fire which broke out in a three-storey building at Dadar Police Station Compound. The blaze erupted at around 1:40 pm. According to reports, four fire tenders were rushed to the spot.