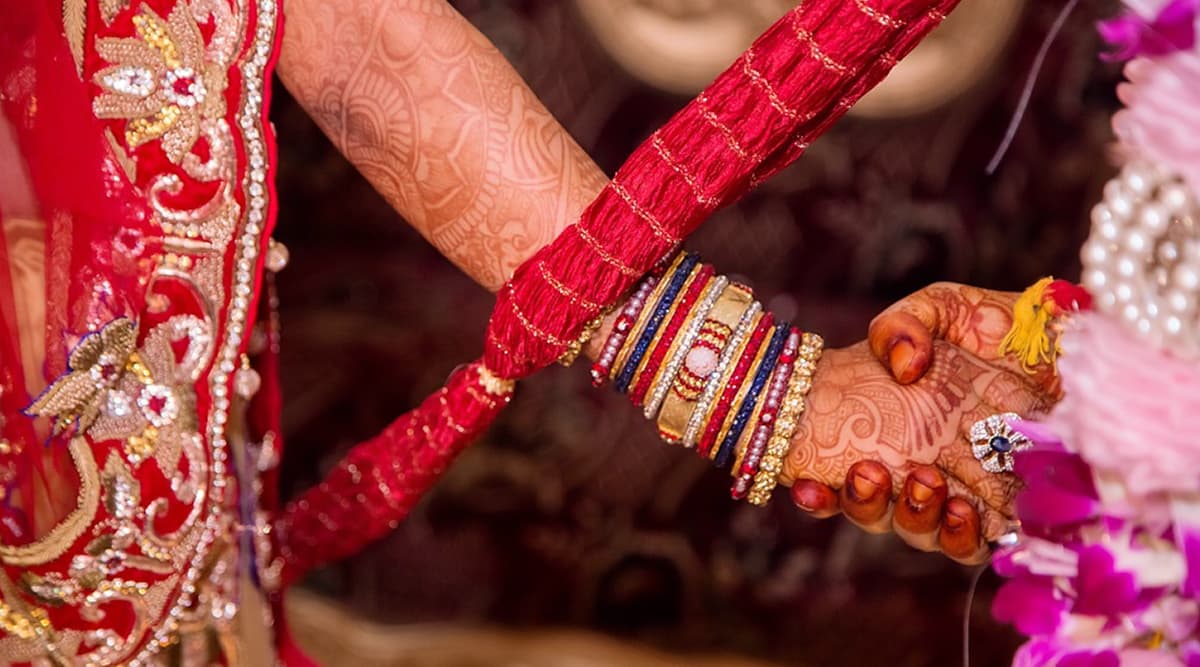 Bijnor, December 8: Miffed at groom and baraat for coming late to the wedding, a bride married another man. The bride's family even locked the entire baraat and thrashed them for coming late. Police was called and after some arguments, both sides reached a compromise. The bizarre incident took place in the village of Nangaljat in Uttar Pradesh's Bijnor on Friday. No complaint was filed by either side. UP Police Gallop Like Horses In a Bizarre Mock Drill, Netizens Compare Cops With Harry Potter Flying On His Broomstick!
The couple had tied the knot at a mass wedding six weeks ago. However, the bride did not go to her in-law's house as the couple wanted to to get re-married in a "proper ceremony" which was scheduled to take place on Friday. The groom and baraat was supposed to arrive at the wedding venue at 2:00 pm, but they reached late in the night, leaving the bride and her family members agitated, according to a Times of India report. Monkey Gives Head Massage to UP Police Inspector While He Works, Funny Video Goes Viral.
There had been differences between the two families over dowry and the late arrival of the groom worked as fuel to the fire. The bride's family alleged that the groom and his father were demanding a bike and cash. When they rejected the demands, the groom's family threatened the bride's family with "consequences", the TOI report further said. The groom's family, on its part, claimed that they were beaten up and held captive in a room on reaching the wedding venue.
The matter was resolved amicably after which the bride married another youth from her village. "Both the families approached the police. After initial arguments, both sides reached a compromise. However, the girl no longer wanted to go with the groom. There was no written complaint from either side," a police official was quoted as saying.