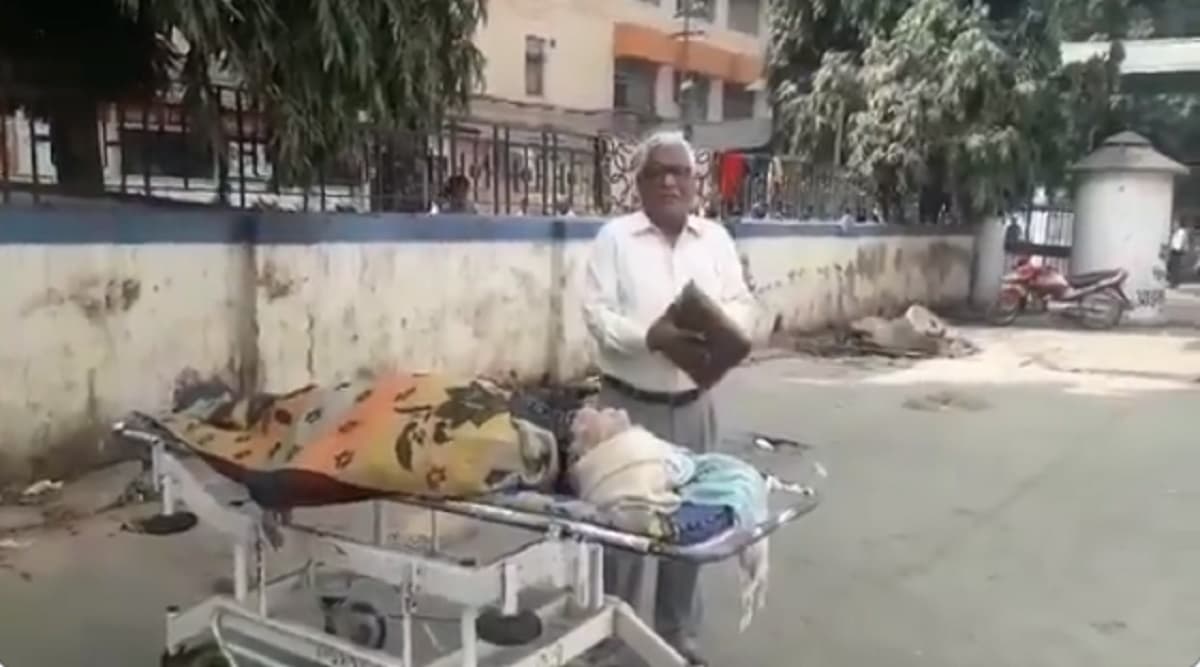 Patna, November 14: In what should leave the administration embarrassed, the Patna Medical College and Hospital (PMCH) - the state-run medical care unit where legend mathematician Vashishtha Narayan Singh breathed his last - did not provide an ambulance to carry his mortal remains to his village. The deceased's brother, while speaking to reporters, said the bereaved family is making all the arrangements for taking the body to Basantpur village in Bhojpur district. Vashishtha Narayan Singh Dies at 77: Famous Mathematician Passes Away in Patna Medical College Hospital.
The administrative apathy came to the fore despite Chief Minister Nitish Kumar issuing a statement expressing grief at Singh's demise. The Bihar CM hailed him as one of the finest mathematicians of India, adding that his passing away has left an unprecedented void. Nitish also announced that the cremation would be held with full state honours.
At the PMCH, however, an unfortunate site was captured by local media persons as the deceased's brother was seen alone with the body, placed in the campus of the premier hospital. Speaking to reporters, he said the hospital has only provided the death certificate and left the family to make the rest of arrangements.
Watch Video PMCH Apathy:
ये पीएमसीएच कैंपस में महान गणितज्ञ वशिष्ठ नारायण सिंह का पार्थिव शरीर है, जिनके परिजनों को एम्बुलेंस तक मुहैया कराने की औपचारिकता अस्पताल प्रशासन ने नहीं निभाई। शर्मनाक है ये! जिस आदमी की उपलब्धियों पर बिहार समेत देश गर्व करता है, अंत में भी उसके साथ ऐसा व्यवहार? @NitishKumar ??? pic.twitter.com/48yjQFZkHx

— Brajesh Kumar Singh (@brajeshksingh) November 14, 2019
Neither any bureaucrat nor any Minister arrived at the hospital after learning of Singh's death, his brother alleged. The incident is likely to draw flak towards the entire political establishment of Patna, as not only the government but the Opposition members were also seen absent.
Singh, who worked with the American space agency of NASA, had suffered from schizophrenia 44 years ago which restricted his presence in public life. The 74-year-old's condition deteriorated over the past few months, leading to his death on Thursday at the PMCH.