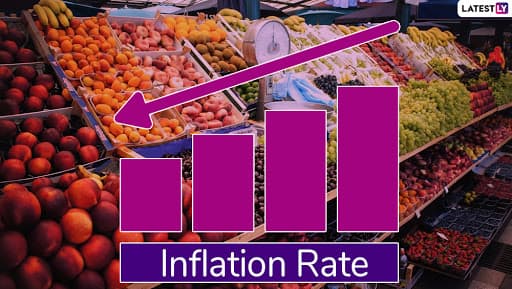 New Delhi, June 14: A day after the Central Statistics Office (CSO) showed that consumer price index (CPI)-based inflation inched up to 3.05 percent from 2.92 percent in April, a new data has arrived which showed that wholesale price-based inflation (WPI) slipped to 2.45 percent in May. The decline in the WPI inflation took place after a gap of almost two years as prices of food articles cooled down, says an official data.
According to the data, released on Friday, the monthly WPI stood at 2.45 per cent (provisional) for the month of May (over May,2018) as compared to 3.07 per cent (provisional) for the month of April. This WPI was 4.78 percent during the corresponding month of the previous year. The data also revealed that the build-up inflation rate in the financial year so far was 1.08 percent, which is compared to 1.72 percent in the corresponding period of the previous year. Retail Inflation Spikes to 7-Month High of 3.05% in May On Costlier Food Articles
However, the this WPI didn't have any effect on the index for Food Articles group, as it remained unchanged at its previous month level of 150.1 while that of Non-Food Articles' group rose by 0.9 percent to 127.8, reports Zee News. On the contrary, the index for Minerals group declined by 4.2 percent to 138, while crude petroleum and natural gas group rose by 3.5 percent to 92.8.
The CSO in its latest release informed that the final Wholesale Price Index for all commodities stood at 119.9 as compared to 120. Due to this, the annual rate of inflation based on final index stood at 3.10 percent as compared to 3.18 percent respectively.
It is to be known that the Wholesale Price Index (WPI) and the Consumer Price Index (CPI) are used to measure inflation in an economy. WPI helps in measuring the average change in prices received on the bulk sale of goods, while CPI computes the changes in the general price level of a class of consumer goods.