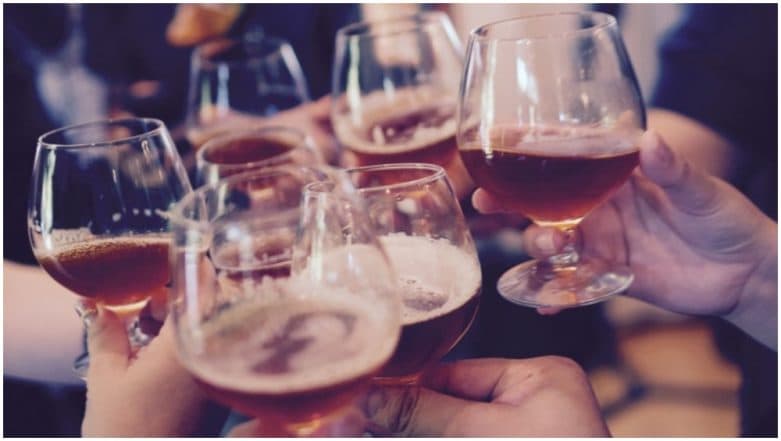 New Delhi, April 17: Ahead of the Lok Sabha elections in Delhi, candidates of various political parties are trying their best to woo the voters in every possible way. Sanjhi Virasat Party, in its manifesto, has promised to slash alcohol rates by 50 percent in Delhi. In addition to this, the party also promised free goats for Muslim families on Eid and free gold for women. Delhi Lok Sabha Elections 2019 Schedule: Constituency Wise Dates Of Voting And Results For Delhi General Elections.
Amit Sharma is contesting on a ticket of Sanjhi Virasat Party from the North-East Delhi constituency. The party has also promised free education up to PhD, free metro/bus service for students in Delhi, no fees for private schools, free ration and Rs 50,000 on the birth of a girl child. Apart from this, Rs 2,50,000 for girl's marriage, Rs 10,000/month for the unemployed, Rs 5,000 pension for the old, widow and handicapped are also promised by the party. The Sanjhi Virasat Party is going for polls with a promise to provide free medical treatment at private hospitals up to Rs 10,00,000.
The elections in Delhi will be held on May 12. The result on Lok Sabha Elections 2019 will be declared on May 23. Speculations are rife that Delhi Congress president Sheila Dikshit is likely to contest from this Lok Sabha constituency. Meanwhile, the Aam Aadmi Party (AAP) has given a ticket to Atishi from the East Delhi constituency. However, the Bharatiya Janata Party has not announced its candidate from the seat.