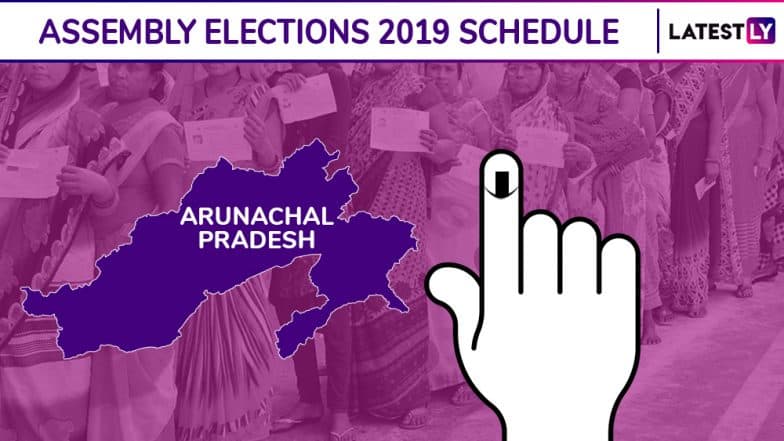 New Delhi, March 10: The Election Commission of India (ECI) on Sunday released the schedule for the assembly elections in Arunachal Pradesh, along with the dates of Lok Sabha polls in all parts of the nation. Voting for the 60-member vidhan sabha in Arunachal Pradesh will be held in a single phase on April 11, simultaneously with the parliamentary polls in 22 states. The results of the assembly elections will be declared by the polling body on May 23. Check Full Schedule of Assembly Polls in Andhra, Arunachal, Sikkim & Odisha.
Civil society groups in Arunachal were awaiting the conduct of a fresh elections over the last couple of years, as the state witnessed multiple defections which led to the swearing-in of three different governments in the last five years. Check Full Schedule of Lok Sabha Elections 2019.
The series of defections began in 2016, when the then Congress leader Kalikho Pul switched to the BJP along with a section of his rebel MLAs. The Congress government was later reinstated, with Pema Khandu as the new CM. Months later, however, Khandu resigned only to be sworn-in against as the Chief Minister -- this time representing the BJP. Along with Khandu, 47 legislators of the Congress jumped to saffron camp.