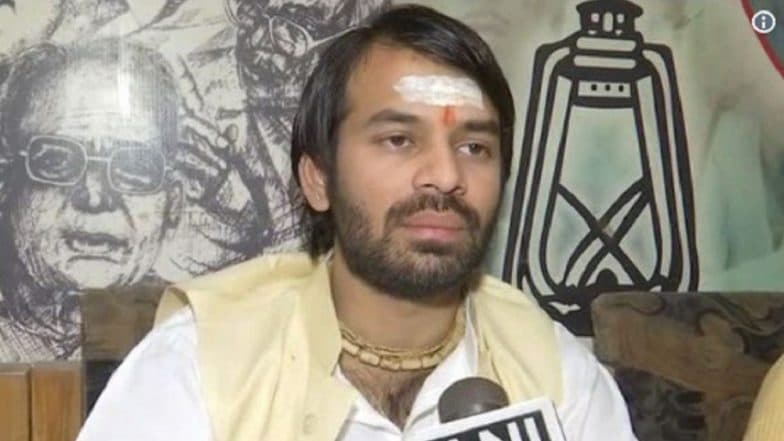 Patna, September 5: Chandrika Rai, the estranged father-in-law of former Bihar cabinet minister Tej Pratap Yadav, has skipped the RJD membership drive. His abstinence from renewing his party membership has sparked a buzz on whether the long-time Lalu Prasad Yadav aide is bidding goodbye to the RJD. Relations between Rai, the legislator from Parsa, and Yadav family has turned sour since last year when Lalu's son Tej Pratap filed for divorce from his wife and Rai's daughter Aishwariya Rai.
A senior RJD functionary, while speaking to reporters on the condition of anonymity, said Rai has minimised his activities within the party after losing the Lok Sabha polls from Sarsa. He has, since then, rarely attended party meetings and has not attempted to bring in any new cadre to the RJD fold. Tej Pratap Addicted to Marijuana, Says Wife Aishwarya Rai.
Notably, all RJD MLAs were directed to bring 15,000-20,000 new members to the party under the current membership drive. The move was aimed at strengthening the party organisation ahead of the assembly polls next year. However, Rai has not enrolled a single new member under the drive, the RJD functionary alleged.
RJD's de-facto chief and Tej Pratap's younger brother Tejashwi Yadav has set a target of increasing the party's strength to 50 lakh after the membership drive is completed. The target would be achieved only if 15-20 lakh new members are enrolled, a party insider was reported as saying.
In the 2015 elections, the RJD had won 81 seats -- emerging as the single-largest party in the assembly. It had then inked a pre-poll pact with Nitish Kumar's JD(U). Both the parties had contested on 100 constituencies each, leaving 40 seats for junior ally Congress. Although the mahagathbandhan coalition stormed to power, Kumar broke away in 2017 and re-joined the NDA camp.