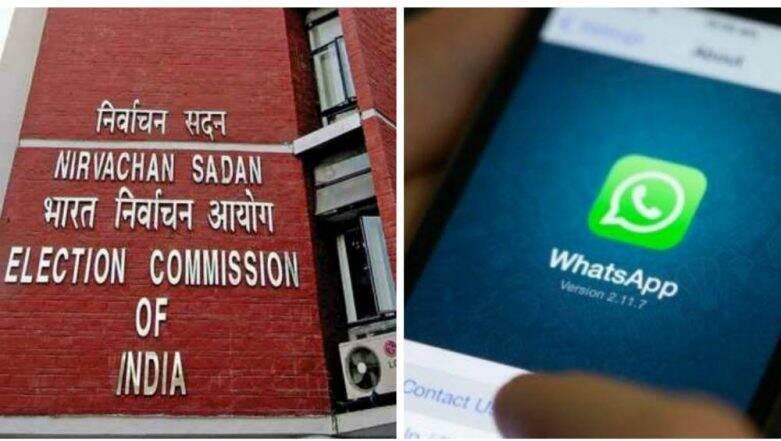 The Election Commission of India (ECI), in a letter written to the chief electoral offices of all states and union territories, has said that contestants should not be allowed to disturb the electorate or voters by sending them SMSes or WhatsApp messages between 10pm to 6am.
The Election Commission emphasized in its letter that the application of this suggestion be made mandatory between 10pm to 6am everyday.
ECI secretary NT Bhutia mentioned in the letter that loudspeakers are prohibited for election campaigns between 10pm and 6am under the instructions on the prevention of defacement of open spaces and public property.
The commission has also said that there will be a prohibition on election campaigning activities and sending messages on phones through chatting or messenger apps during these hours.
The Election Commission of India said that it is necessary to respect the privacy of the citizens and reduce disturbance to public life in general, reported the Times of India.
In other news, the Election Commission on Wednesday announced bye-elections to some vacant seats in Karnataka Legislative Council and Maharashtra Legislative Council. Karnataka And Maharashtra MLC Bypolls 2018: Complete Schedule of Bye-Elections Announced by Election Commission For 4 Seats.
The poll panel announced the bye-election schedule for bypolls to fill three casual vacancies in the Karnataka Legislative Council and one casual vacancy in the Legislative Council of Maharashtra by the Members of Legislative Assembly. Telangana Assembly Elections: Asaduddin Owaisi's AIMIM Urges Election Commission to Hold Polls As Early As Possible.
The bye-election is set to take place on October 3. Both voting, as well as counting of votes, will take place on the same day. While voting will take place from 9 am to 4 pm on October 3, counting will take place at 5 pm.