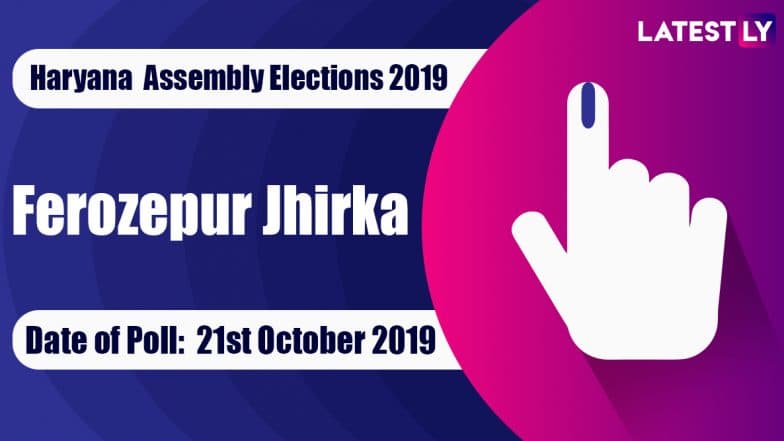 The Ferozepur Jhirka Vidhan Sabha Constituency falls in the Mewat district of Haryana. The area is dominated by Meo Muslims and Yadhuvanshi Ahirs. It was earlier in the Gurgaon district but was later moved to the Mewat district. Ferozepur Jhirka has a total number of 2,08,594 registered voters and 242 polling stations. Voting in Ferozepur Jhirka for Haryana Assembly Elections 2019 will take place on October 21 while counting of votes will take place on October 24.
Naseem Ahmed of the INLD had won the 2014 Haryana Assembly Elections on the Ferozepur Jhirka seat, defeating Independent candidate Mamman Khan. Ahmed is a two-time MLA from the seat. The INLD has fielded Ayyub Khan for the 2019 state polls. Other candidates on the seat include Mamman Khan of the Congress and Naseem Ahmed of the Bharatiya Janata Party (BJP). Haryana Assembly Elections 2019 Dates & Schedule: Polls to be Held on October 21, Results on October 24, Says ECI.
The Haryana elections come just months after BJP's massive victory in the Lok Sabha Elections 2019. The BJP witnessed a clean sweep in Haryana in the recently held Parliamentary polls. It remains to be seen whether or not that would play out in the Vidhan Sabha polls as well.
Meanwhile, Assembly elections will also take place simultaneously in Maharashtra. Voting for both Haryana and Maharashtra Vidhan Sabha polls will take place on October 21. The results for elections in both states will be announced on October 24.