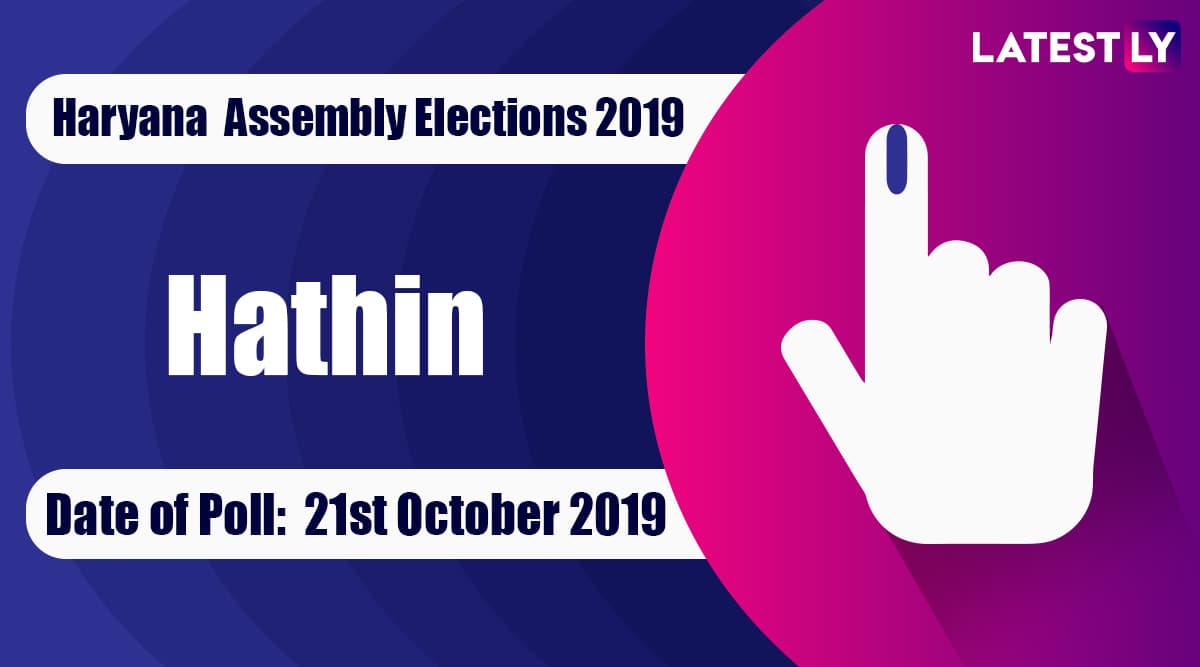 The Hathin Vidhan Sabha Constituency falls in the Palwal district and Faridabad Parliamentary constituency of Haryana. Praveen Dagar of the Bharatiya Janata Party (BJP) won the Hathin seat in Haryana Assembly Elections 2019. Infrastructure, irrigation facilities and rail connectivity are among the big issues in Hathin this election. Hathin has a total number of 209920 registered voters and 247 polling stations. Voting in Hathin for Haryana Assembly Elections 2019 took place on October 21 while counting of votes took place on October 24.
Kehar Singh of the INLD had won the Hathin seat in the 2014 Haryana Assembly Elections, defeating Harsh Kumar of the Bharatiya Janata Party (BJP). The candidates for the 2019 Vidhan Sabha polls included Rani Devi of the INLD, Mohammad Israil of Congress, Yamin Khan of AAP and Praveen Dagar of the BJP among others. Haryana Assembly Elections Results 2019 Winners List: Names of Winning Candidates of BJP, Congress, INLD, JJP
Meanwhile, Assembly elections were also held simultaneously in Maharashtra. Voting for both Haryana and Maharashtra elections took place on October 21. The results for polls in both states were declared on October 24 after counting of votes.