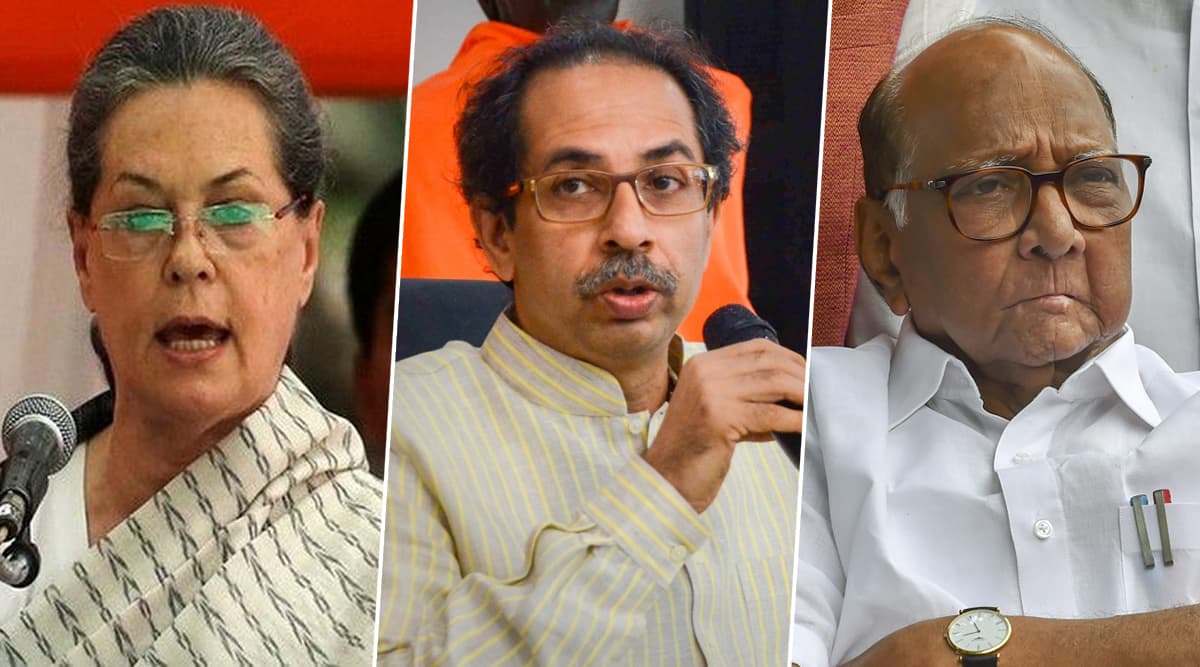 Mumbai, November 15: In the latest development with regards to the political situation in Maharashtra, Shiv Sena, Nationalist Congress Party (NCP) and Congress leaders will meet Governor BS Koshyari on Saturday to discuss on several farmers issues. Addressing the media today, NCP leader Sharad Pawar said that the process to form the government has begun and it will run for five years. Sanjay Raut Reiterates That Maharashtra CM Will Be From Shiv Sena, Says He Wishes For a Sena CM For Next 25 Years.
The draft for the Common Minimum Program (CMP) was prepared on Thursday in a meeting held between the Shiv Sena, NCP and the Congress leaders. Sanjay Raut of Shiv Sena on Friday said that the CMP will be in the interest of the people of the state.  According to reports, the draft focusses on farmers and measures to tackle unemployment. Maharashtra: Shiv Sena, NCP, Congress Hold First Joint Meeting, Common Minimum Programme Final Draft Sent to Sonia Gandhi, Sharad Pawar And Uddhav Thackeray For Approval.
Check ANI tweet:
Maharashtra: Shiv Sena, NCP and Congress leaders seek time from state Governor for a meeting tomorrow, to discuss farmers issues. pic.twitter.com/TjKTDVZUVa

— ANI (@ANI) November 15, 2019
Earlier in the day, Shiv Sena leader Sanjay Raut reiterated that Maharashtra Chief Minister will be from the Shiv Sena party only. At a press conference held today in the city, Raut said that he wants a Shiv Sena CM to rule for the next 25 years on being asked by the reporters if the Shiv Sena CM will be for 5 years or 2.5 years.