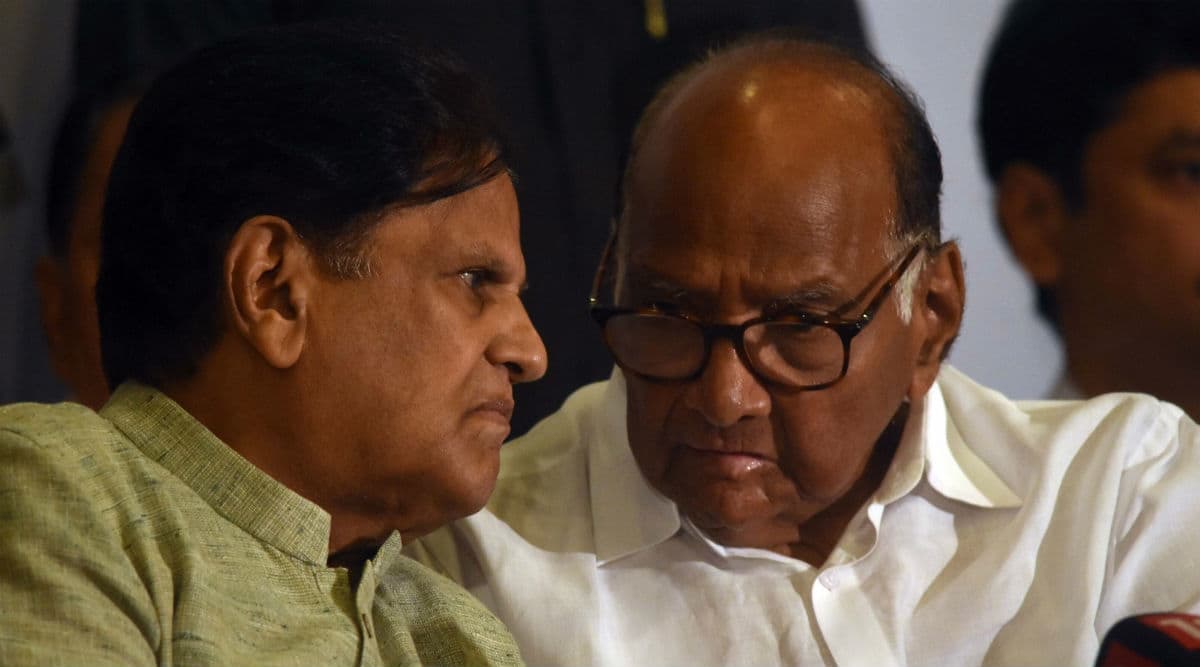 Mumbai, November 20: All eyes will be on crucial meeting of leaders of the Congress and the Nationalist Congress Party (NCP) to discuss government formation in Maharashtra with the Shiv Sena. The meeting which will be held at NCP supremo Sharad Pawar's residence today will be attended by Congress leaders Ahmed Patel, Ashok Chavan, Prithwiraj Chavan and Balasaheb Thorat. From NCP's side, Ajit Pawar, Praful Patel, Sunil Tatkare, Chhagan Bhujbal and Jayant Patil will be present. BJP Shuts Door on Shiv Sena, Ram Madhav Calls Sanjay Raut 'Uddhav Thackeray's Joseph Goebbels'.
Ahead of the meeting, a Congress leader said that a new government might be installed in the last week of November or the first week of December, The Indian Express reported. Earlier, Shiv Sena MP Sanjay Raut said that his party will form government in Maharashtra by the first week of December. On Tuesday, Congress Interim President Sonia Gandhi met party's top leadership Ahmed Patel, A K Antony, Mallikarjun Kharge and KC Venugopal to discuss points which were "non-negotiables" to the grand old party. Maharashtra: Deputy CM of Congress, Muslim Reservation Could Be Included in 'Common Minimum Programme'.
The top leadership of the Congress party also discussed "assurances" that it wants from the Shiv Sena on contentious issues such as Hindutva. Sonia's meeting with top leaders came a day after she met Sharad Pawar. "The discussion centred around government formation with the Sena and the power-sharing formula," a Congress leader was quoted by Times of India as saying. The state leadership of the Congress party, including legislators, are in favour of forming a government. Cracks Appear in Congress Over Supporting 'Communal' Shiv Sena, Yashomati Thakur Says Party Ideology Must Be Protected.
According to a proposed deal, the Shiv Sena will get Chief Minister's post for five years, while both the Congress and the NCP will get deputy CM's post. The Speaker could be from Congress. "At the moment, Uddhav Thackeray is the top contender for the CM's post, while the NCP's Ajit Pawar and Congress' Ashok Chavan are vying for the deputy CM's post," the Congress leader said. On November 12, President's rule was imposed in Maharashtra after the Shiv Sena refused to form a government with the Bharatiya Janata Party (BJP) and no other party came forward to stake claim.