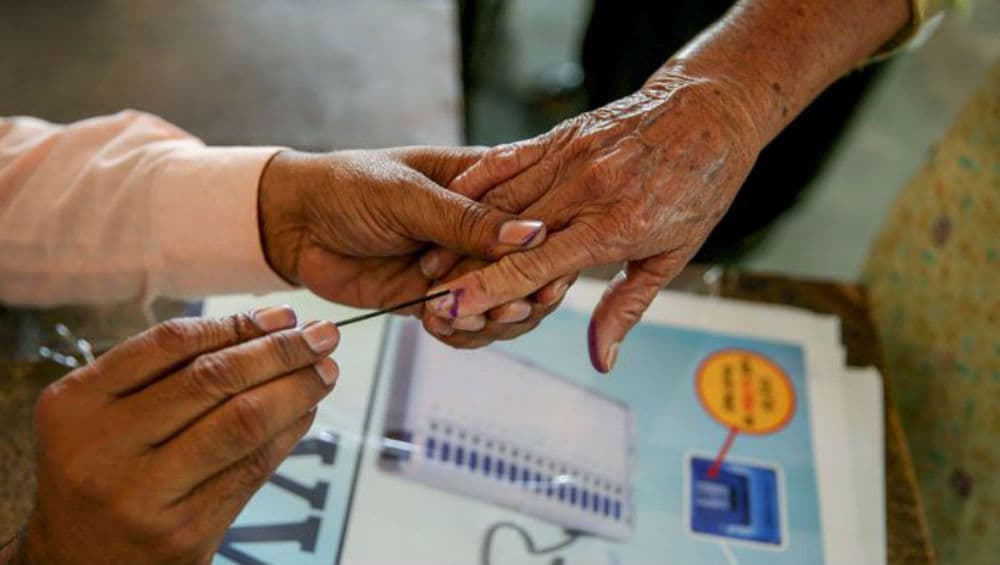 Mumbai/Chandigarh, October 21: Over 10 crore voters - 8.9 crore registered electorate in Maharashtra and their 1.2 crore counterparts in Haryana - will decide the fate of next governments in the two states. Both the states are being contested in a single-phase electoral battle, featuring a contest in 288 vidhan sabha seats of Maharashtra and 90 constituencies of Haryana. The voting has been fixed between 7 am to 6 pm. The results of the high-stake assembly elections 2019 will be declared on October 24. How to Check Your Name In Voter List? Download Voter ID and Slip Ahead of Polls.
Campaigning in both the BJP-ruled states came to a draw on Saturday evening, with the Election Commission barring the candidates from reaching out to the voters in any form till the voting gets over at 6pm on Monday. In Maharashtra, a total of 3,237 candidates are in fray, whereas, 1,169 aspirants are in the race in Haryana.
In Maharashtra, over three lakh security personnel have been deployed for the smooth conduct of the elections. The maximum among them - nearly two lakh - are roped in from the state police whereas 350 companies of Central Industrial Security Force, Central Reserve Police and Nagaland Women Police Force have also been roped in.
In Haryana, 40,000 state police personnel, over 13,000 paramilitary personnel and more than 20,000 Home Guards and Special Police Officers have been deployed for the safety of voters and polling officials.
The electoral campaign in Maharashtra and Haryana primarily featured the BJP's aggressive approach on Article 370 revocation, against the Congress' attempt to leverage from the struggling economy.
Exit polls or the post-election surveys are barred to be aired on news channels or published through digital media outlets before the voting gets overs. As per the statement issued by the Election Commission, the TV news channels are barred from airing the surveys before 6:30 pm.