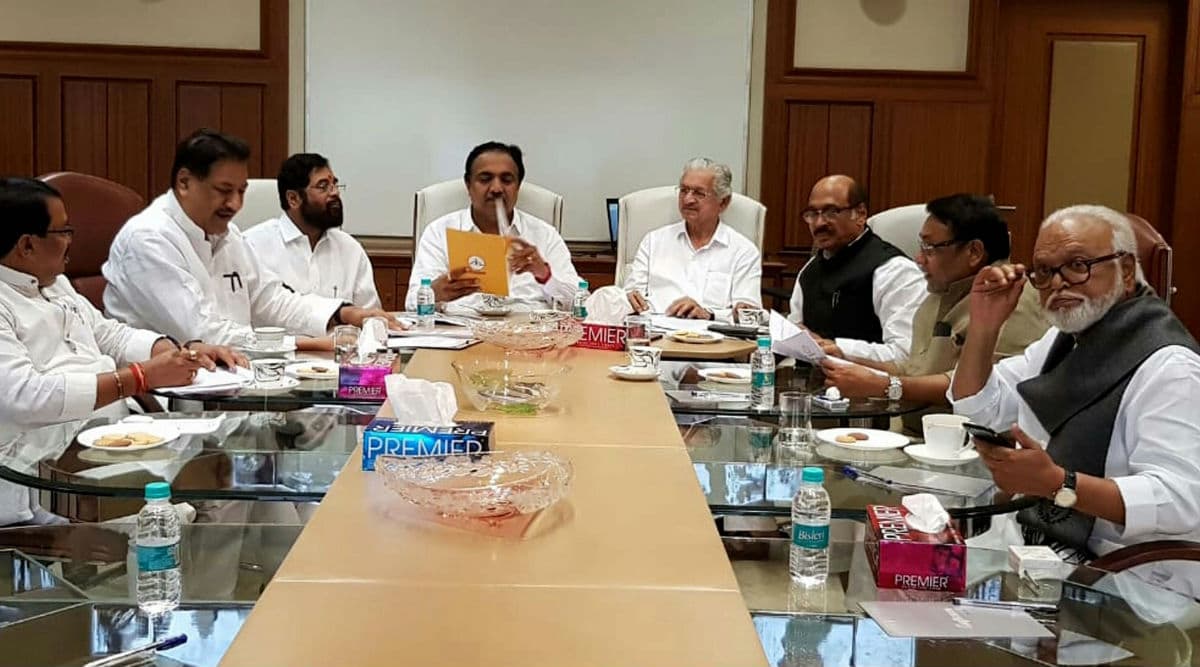 Mumbai, November 15: The final draft of a Common Minimum Programme (CPM) was prepared in the first tripartite meeting of the Shiv Sena, the Nationalist Congress Party (NCP) and the Congress in a bid to firm up an alliance to form government in Maharashtra. During the meeting, a broad consensus reportedly emerged on the distribution of cabinet berths. However, no decision was taken on the chief ministerial post. BJP Shuts Door on Shiv Sena, Ram Madhav Calls Sanjay Raut 'Uddhav Thackeray's Joseph Goebbels'.
According to a report, the Shiv Sena is likely to get 16 cabinet berths, NCP 14 and Congress 12. The NCP may get legislative council chairman's post with a deputy from the Shiv Sena. Similarly, the Speaker will be from the Congress party and Deputy Speaker from the Shiv Sena. No consensus was reached on CM and Deputy CM's posts. The final draft of the CMP will be sent to Sonia Gandhi, Sharad Pawar and Uddhav Thackeray for approval. Maharashtra Government Formation: Deputy CM of Congress, Muslim Reservation Could Be Included in 'Common Minimum Programme'.
Senior NCP leader Nawab Malik, however, on Friday said that that the chief minister will be from Shiv Sena only. "Question is being asked continuously whether the Chief Minister will be from Shiv Sena? Differences came up between Shiv Sena and BJP due to the Chief Minister's post, so definitely Chief Minister will be from Shiv Sena. Shiv Sena has been insulted, it is our responsibility to maintain their self-respect," Malik told news agency ANI.
NCP chief Sharad Pawar also ruled out mid-term elections in Maharashtra and said that the three parties will form a government. "This government will be formed and it will complete five years. We all will ensure this government runs for five years," Pawar said. In the 288-member assembly, the BJP emerged as the single largest party winning 105 seats, and along with its longtime ally, Shiv Sena was in a comfortable position to form a government.
The Shiv Sena, however, with 56 legislators refused to join the BJP in forming a government, insisting on rotational chief ministership. On Thursday, Shiv Sena leaders held first joint talks with leaders of NCP and Congress.