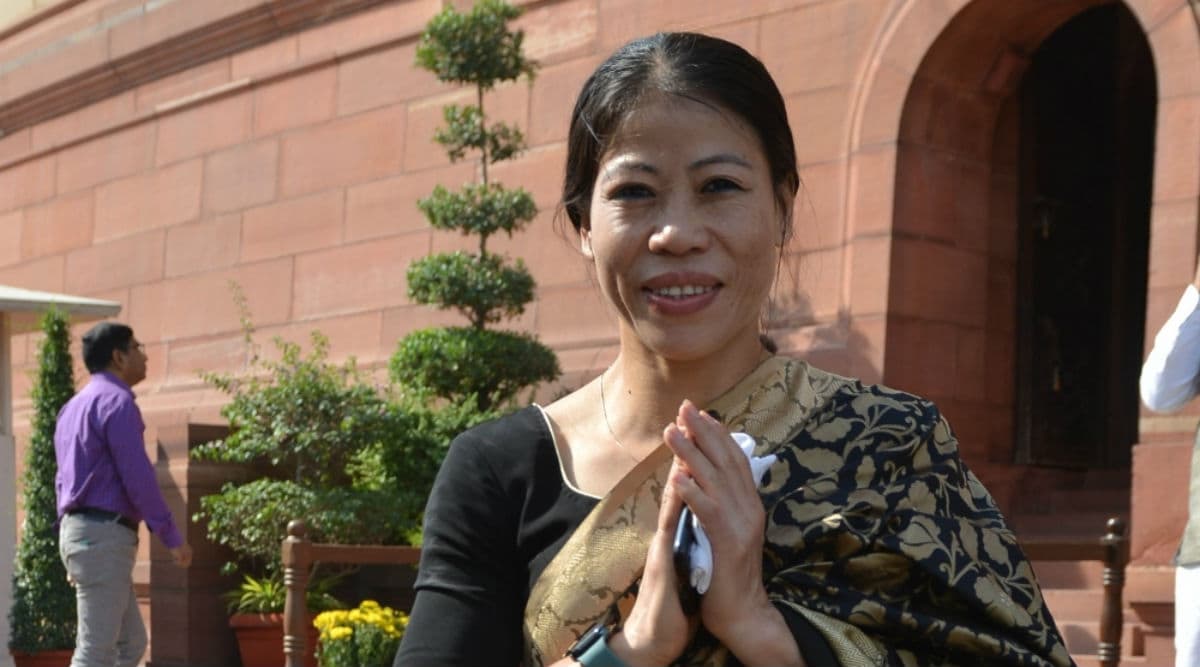 New Delhi, December 13: Six-time boxing champion and Rajya Sabha member MC Mary Kom voted in favour of the Citizenship Amendment Bill 2019 on Wednesday. Speaking outside Parliament, Mary Kom said that nothing would have been changed by her vote against the CAB which has triggered massive protests in northeastern states. She said that the government had decided to go ahead with the legislation and she or the public could do nothing. Citizenship Amendment Bill 2019 Passed in Rajya Sabha, 125 MPs Support Law to Naturalise Non-Muslim Refugees, 105 Vote Against CAB.
"Even if I oppose and try to stage a protest, nothing will happen as the government has already taken a decision," Mary Kom, who hails from Manipur, was quoted by ABP News as saying. Manipur will be exempted from the CAB as the central government has decided to keep the state under the Inner Line Permit (ILP) system. According to the Citizenship Amendment Bill, regions under the Inner Line Permit system will be out of the purview of the legislation. Citizenship Amendment Bill 2019: What Fundamental Rights Article 14, 15 Guarantee And Arguments in Favour of & Against CAB.
An Inner Line Permit is an official travel document required by Indian citizens to visit or stay in states and regions where it is applicable. Indian citizens who do not belong to these regions need to have the document to visit or stay in regions placed under the ILP system, which aims to protect the interests of the indigenous tribal communities of the Northeast. Refugees who will be granted Indian citizenship under the CAB will need ILP to settle in Manipur.
Mary Kom on Citizenship Amendment Bill:
Ace footballer Bhaichung Bhutia said that he was disappointed with the Citizenship Amendment Bill. "I am speaking on behalf of the people of Sikkim that we are very disappointed with the Bill since Sikkim is excluded from the CAB in writing like other North-East states have been mentioned in the Bill. Although the Home Minister had spoken about Sikkim in the Parliament but it is not in writing in the Bill," Bhutia, who founded Hamro Sikkim Party, told IANS.