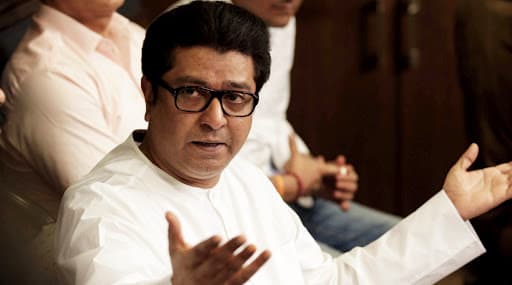 Mumbai, September 20: The Maharashtra Navniman Sena (MNS) is likely to contest the Maharashtra Assembly Elections 2019. MNS chief Raj Thackeray conducted a meeting with his party leaders at his residence Krishnakunj on Friday. According to reports, during the meeting, Thackeray asked his party leaders to get prepared for the upcoming assembly polls. The MNS is unlikely to contest the elections in alliance with the Congress and the Nationalist Congress Party (NCP). Maharashtra Assembly Elections 2019: Shiv Sena Firm on Contesting 135 Seats.
As per a report published in ABP Majha, the party will field its candidate in Thane, Mumbai, Nashik, Pune, Solapur, Pandarpur, Hingoli and Aurangabad, The party is likely to contest on minimum 100 seats for the 288-member assembly. Thackeray will announce his decision about contesting the polls in the coming days. In the recently concluded Lok Sabha elections, the MNS did not contest any seat. However, speculations were rife that the MNS would contest the Maharashtra assembly elections in alliance with the Congress and The NCP. In the Brihanmumbai Municipal Corporation (BMC) also, the Raj Thackeray-led party does not have any member. Raj Thackeray Meets Mamata Banerjee, Invites Her For 'Morcha Against EVM' in Mumbai.
The assembly elections in Maharashtra is likely to take place in October this year. However, the Election Commission has not declared the dates. There are a total of 288 seats in the Maharashtra assembly. The Congress and the NCP are contesting the elections in the alliance. Both the parties are contesting on 125 seats each, while the remaining 38 seats are left for the other alliance partners. Meanwhile, the Bharatiya Janata Party (BJP) and the Shiv Sena is yet to finalise the seat-sharing. Raj Thackeray Summoned by ED: MNS Activist Commits Suicide in Thane.
In 2014 election, the BJP had won 122 seats, while the Shiv Sena bagged only 63 seats. The Congress and the NCP had won 42 and 41 seats respectively. However, the MNS failed to open its account in the 2014 assembly polls.