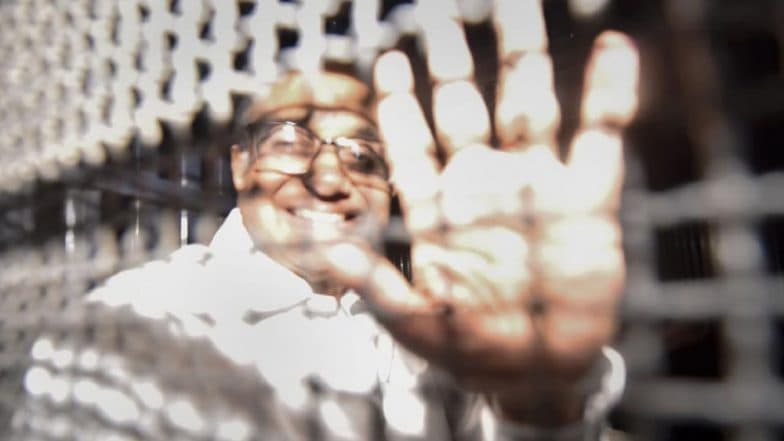 New Delhi, September 5: For senior Congress leader P Chidambaram, Thursday was marked by ups and downs as he was granted anticipatory bail by a Delhi court in the Aircel-Maxis case, but sent to Tihar jail by another court which turned down his interim protection plea. The 73-year-old was taken in a police vehicle to the Tihar jail, where scores of Congress workers arrived to express solidarity. Before entering the prison, where he is remanded till September 19, the former finance minister said he is "prepared for a long fight" against injustice.
Chidambaram's counsel had asked the Rose Avenue Court in the national capital to release him, putting on record that the accused has completely  cooperated in the probe so far. The bench, however, ruled in the prosecution's favour which sought his 14-day remand for further interrogation.
Congress spokesperson and Chidambaram's lawyer Abhishek Manu Singhvi said the embattled former minister now stands a better chance to get bail from the court. The bail has very good chance of success as the probe agencies have to justify each day of remand. This is clearly huge amount of selective opposition prosecution," he told reporters. P Chidambaram Waves at Supporters From Police Bus Enroute Tihar Jail, Watch Video
Before walking into the Tihar jail, Chidambaram told the reporters that his only point of worry is the state of Indian economy. "I am only worried about the economy," he said. On being asked whether he considers himself to be a victim of vendetta politics, Chidambaram said "those with the power of truth have the strength to fight any injustice."
The Delhi court order which denied Chidambaram a pre-arrest bail said the CBI is apprehensive that the accused, using his influence as the former finance minister, could tamper with evidence.
"It is not a case where the accused can be released at the stage of considering the extension of remand as submitted by the senior counsel, for the accused. The investigation of the case is still in progress. The CBI has apprehension that because of his status and position the investigation may be hampered," the order reads.
Notably, Chidambaram was arrested on August 21 by the CBI in a dramatic manner from his residence. He is charged by the premier agency of flouting the norms - in 2007 when he headed the Finance Ministry - to allow INX Media receive foreign investment beyond the permissible limits. Firms linked to his son Karti Chidambaram allegedly received kickbacks in lieu of the alleged "favour" extended by Chidambaram.