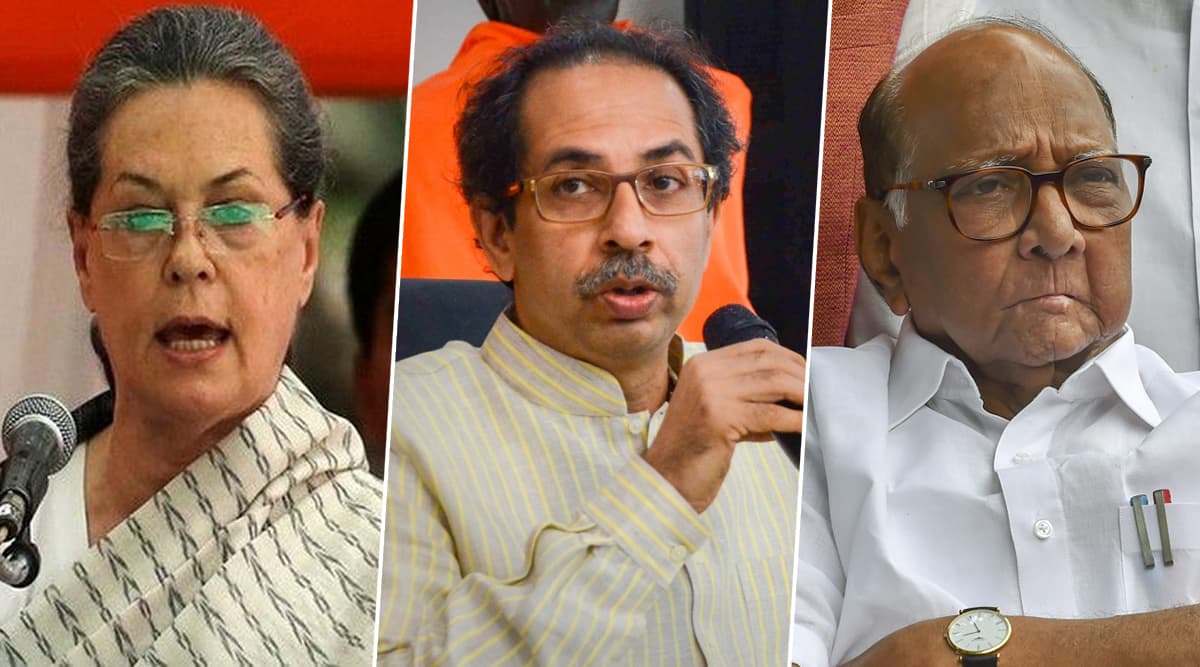 Mumbai, November 12: The state of Maharashtra is now under President's rule after no political party could form a government. This is the result of a fallout between the Bharatiya Janata Party (BJP) and its longtime ally Shiv Sena. The two allies could form a government together in Maharashtra, however, the Uddhav Thackeray-led party refused to join the BJP in forming a government, insisting on rotational chief ministership. Following the imposition of President's rule, the Maharashtra Legislative Assembly is under suspension. President's Rule in Maharashtra: Know How State Will Be Governed by President Ram Nath Kovind Through Governor.
What is President's Rule?
Under Article 356, President of India can suspend state government and impose President's rule "if he is satisfied that a situation has arisen in which the government of the state cannot be carried on in accordance with the provisions of the Constitution". President's Rule in Maharashtra: Congress List Four 'Grave Violations', Says 'Governor BS Koshyari Made Mockery of Democracy'.
How Long Will President's Rule Be Imposed?
President's rule can initially continue for six months with approval from the Parliament. It can be extended for a maximum of three years with the approval of the Parliament done every 6 months.
Can Any Party Stake Claim to Form Government During President's Rule?
Yes, if any political formulation emerges that can prove its majority on the floor of the house, President's rule can be dissolved. "The President has not dissolved the Assembly yet. So, political parties in the fray can approach the Governor staking their claim on government formation", PDT Achary, former Secretary-General, Lok Sabha, told IANS.
Will There Be Fresh Assembly Elections?
During the President's rule, the State Legislative Assembly either remains under suspension or gets dissolved. If the President's rule is not extended after completion of six months, the Election Commission will have to announce fresh polls in Maharashtra. Similarly, if the Assembly is dissolved, fresh elections will be conducted within six months.