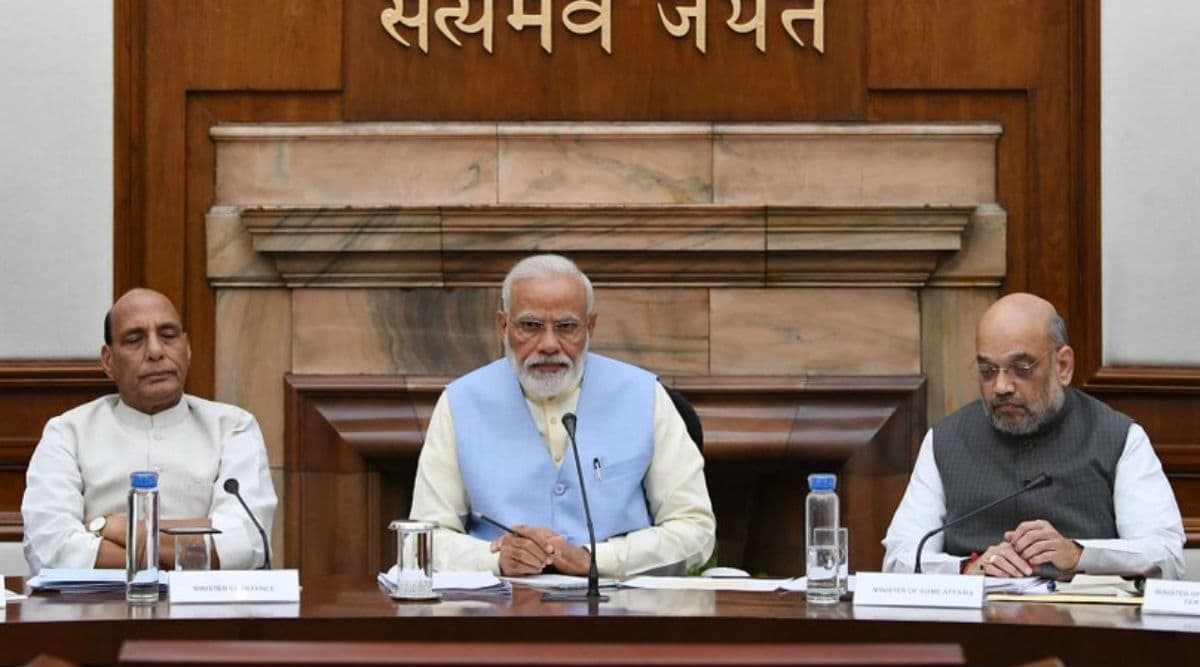 New Delhi, November 12: The Union Cabinet, chaired by Prime Minister Narendra Modi, reportedly on Tuesday recommended President's rule in Maharashtra where no party has staked claim to form government nearly three weeks after results of assembly elections were declared. Hours before his departure this evening for BRICS summit in Brazil, PM Narendra Modi called his Union Cabinet where political situation in Maharashtra was discussed. Shiv Sena Moves Supreme Court After Governor Turns Down Request For More Time to Stake Claim.
The Cabinet subsequently recommended President's rule in Maharashtra. The development came after state Governor Bhagat Singh Koshyari recommended President's rule in the state after political parties failed to form government. Governor Koshyari submitted a report to President Ram Nath Kovind stating that he was satisfied that Maharashtra government cannot be carried on in accordance with the Constitution.
"The Governor of Maharashtra Bhagat Singh Koshyari having been satisfied that as the government of the state of Maharashtra can not be carried on in accordance with the Constitution, has today submitted a report as contemplated by the provision of Article 356 of the Constitution," said Raj Bhawan in a statement. Koshyari invited BJP first to form the government on Saturday, however, the saffron party said it was not in a position to show majority.
The Governor then invited the Shiv Sena to form government on Sunday. The Shiv Sena, however, could not present support of adequate number of MLAs during their 24-hour time period. Subsequently, Koshyari invited NCP to form the government in the state on Monday evening giving a deadline of 8 pm today for submission of adequate support of MLAs.