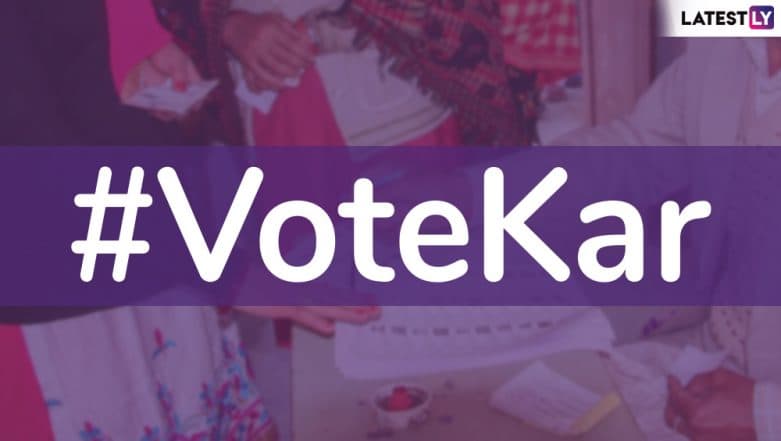 Election Day 2019 is almost upon us. After all the hype, news, smear campaigns, philosophical battles with your friends and colleagues, it is time to put all that talk into action, it is time to cast your vote. According to the Election Commission of India (ECI), the country will witness Lok Sabha Elections 2019 in seven phases, which is slated to begin from April 11 and culminate on May 19. Starting with Prime Minister Narendra Modi's online movement #VoteKar; the Indian government is striving hard, urging its citizens to vote in the upcoming general elections. If you still lack the motivation to go out to the polls, here are some poignant quotes and messages from various leaders across the world about voting, elections and democracy.
During any election cycle, the most crucial question is not who is ahead, but who shows up. Vote because it is the necessary step towards any better place. It builds civic muscles we need to develop the ties with our neighbours and strengthen our communities. It further confounds the experts who insist on predicting outcomes as if elections were a formality. Voting is an act of faith in the possibility that in a real democratic nation, anything can happen. Below are some motivational quotes that you must read, if you are still wondering whether to cast your vote or not.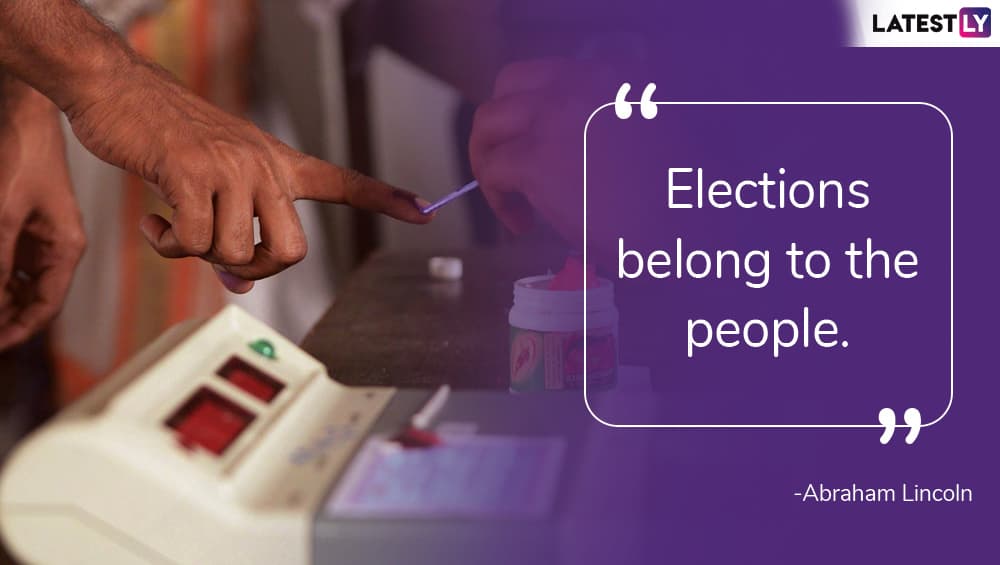 "Elections belong to the people." Abraham Lincoln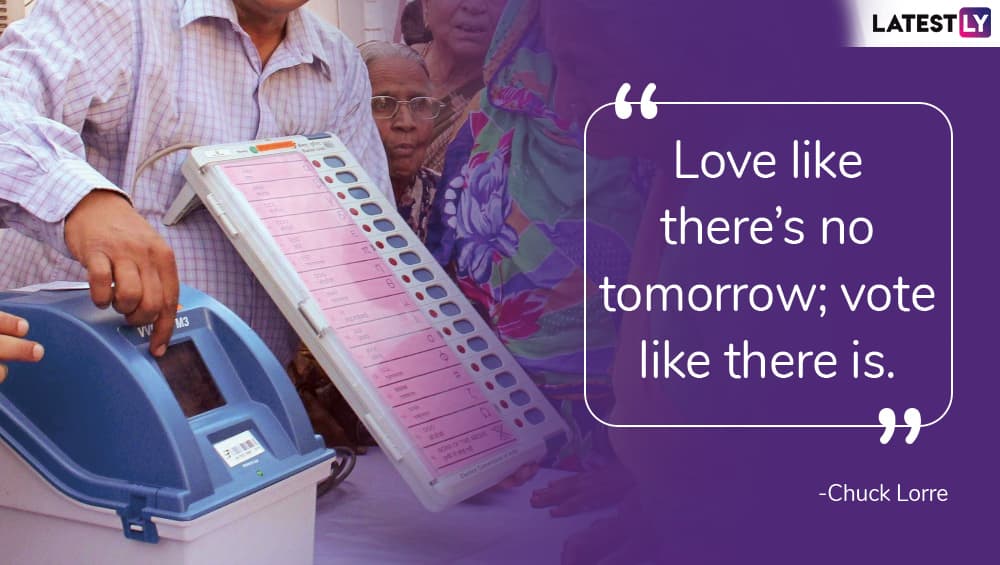 "Love like there's no tomorrow; vote like there is." - Chuck Lorre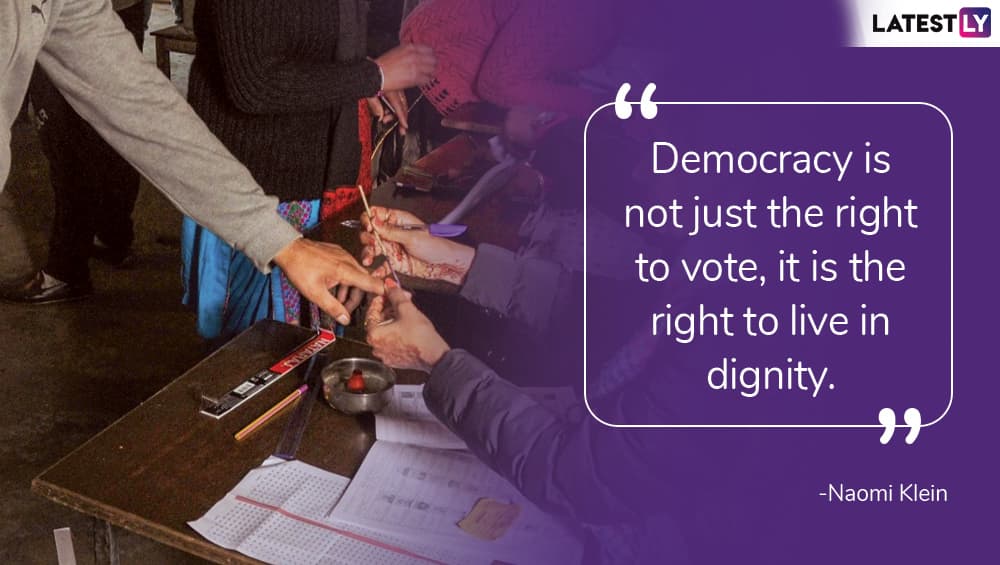 "Democracy is not just the right to vote, it is the right to live in dignity." – Naomi Klein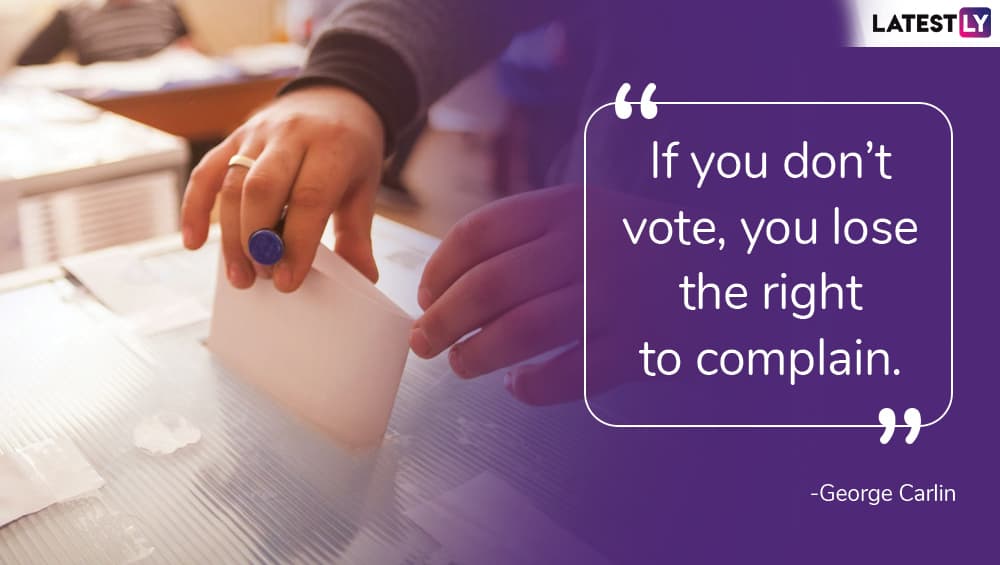 "If you don't vote, you lose the right to complain."- George Carlin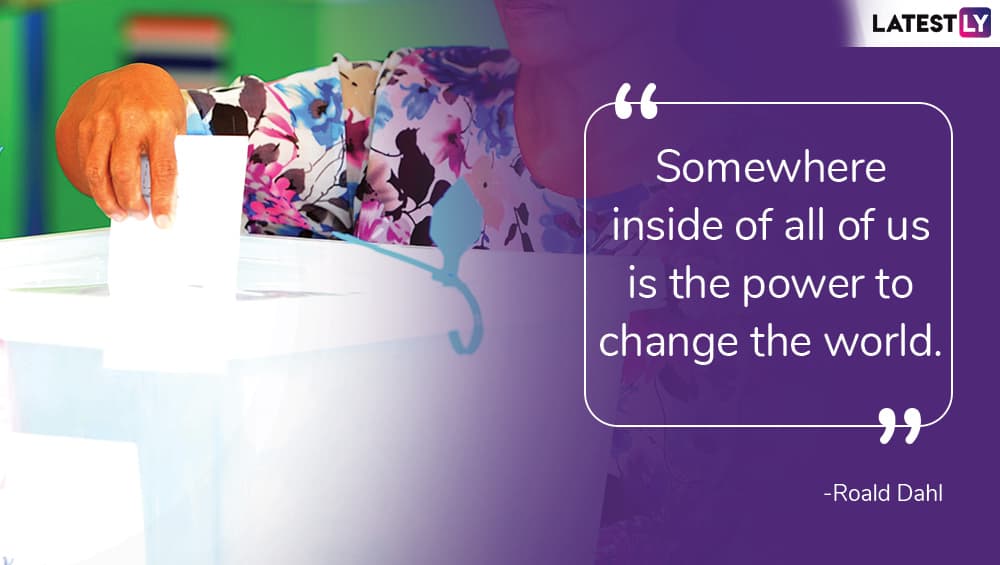 "Somewhere inside of all of us is the power to change the world."- Roald Dahl
India is the world's largest democracy. It is our right, to select the country's leader who would represent us on the global platform, talking only development. It is fine if you are someone who has no interest in politics. But you still get a vote, to remind the politicians that they serve both the people who appreciate them and those who ignore them. Let's vote India, because there is a tomorrow and we need to ensure it takes the country forward.