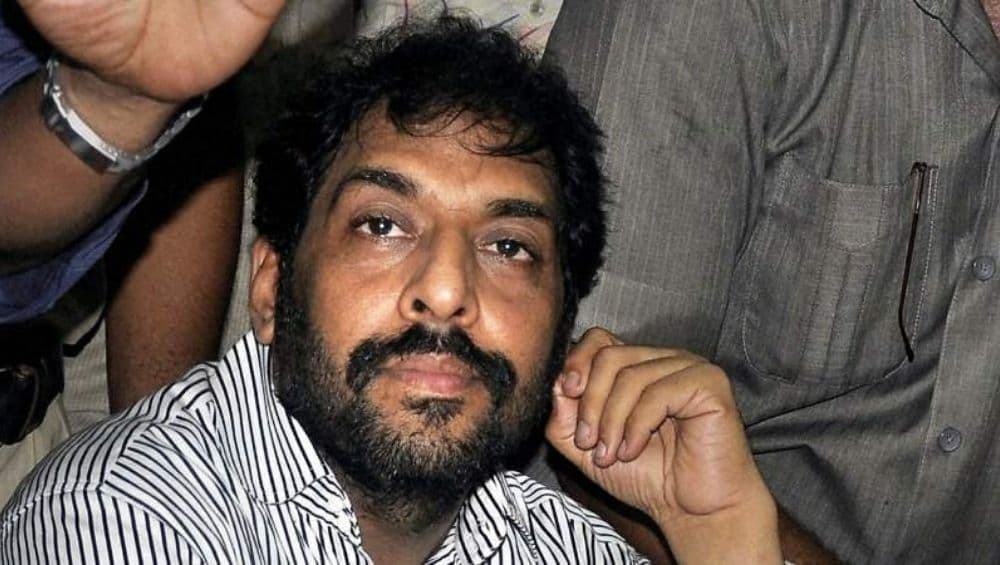 Haryana, October 25: Former Haryana minister Gopal Goyal Kanda left for Delhi on Thursday to hold a meeting with BJP president Amit Shah. He claimed to have at least 5 independent MLAs on his side and the objective of his meeting was to decide on the chances of giving support to the BJP in forming a government in the state.
Kanda had lost assembly elections in 2014, but this time he managed to turn his fortune around has successfully won the election from Sirsa assembly seat by a slender margin of 602 votes. In 2009, Kanda played the role of a kingmaker, by giving his support to the Congress who was five short of a majority. Kanda was also given a ministerial berth in Hooda government but had to resign when his name cropped up in several controversies. Assembly Elections 2019 Results: No Cakewalk For BJP, Majority Shrunk in Maharashtra, Realpolitik Needed to Retain Haryana.
He joined the 2014 assembly election with his own outfit — the Haryana Lokhit Party (HLP). However, all the 75 candidates fielded by the party for the 90-seat assembly, including Kanda himself, were defeated.
Rags to Riches story:
Kanda life is an example of typical rags to riches story which we read about and hear. After dropping out of school, Kanda did all kinds of odd jobs, including repairing radios and running a music shop. Then he and his brother set up a small shoe factory and there has been no looking back for Kanda after that.
From investing in real estate to starting his own airlines-'MDLR Airlines' to running hotels and malls in Gurgaon and offshore casino in Goa, Kanda has been expanding his business every day. He also tried his hands in film producing and according to reports in 2015 he made a film titled 'Bhai Must Be Crazy' starring Bipasha Basu, which failed to take off.
Criminal cases levelled against him:
There have been several criminal cases levelled against him,  and one of which was he abetted the suicide of an air hostess named Geetika Sharma who worked with MDLP by harassing her and 'misusing her'. After the suicide of the woman in 2012, Kanda was arrested on charges of rape, abetment to suicide, criminal conspiracy and criminal intimidation. He subsequently had to resign from the Hooda cabinet. Later Geetika's mother also committed suicide in 2013 and blamed Kanda as the reason for her daughter to take the extreme step.
He was jailed after Geetika's suicide but was granted bail from the Delhi High Court only in March 2014. Two months later, he floated his own Haryana Lokhit Party.
He has been accused of income tax evasion to the tune of Rs 40 crore to several cheating cases.
Kanda has declared his assets in his affidavit for the 2019 election. He has movable and immovable assets worth Rs 65.5 crore.
Talking about the Haryana Assembly Election results that were declared on Thursday, Dushyant Chautala has emerged as the kingmaker in Haryana. His Jannayak Janata Party has secured crucial 10 seats in Haryana Assembly. The BJP missed the majority by five seats while the Congress doubled its 2014 tally to finish at 30 - well short of the half-way mark. In this scenario, Dushyant Chautala has the power in his hands, he can either bargain with BJP or the Congress.