The most-anticipated movie of all time, Avengers: Endgame released on April 26 and Avengers-mania is palpable. Critics and audiences who have watched the film are going gaga over the movie while those waiting to catch the magnum opus are doing their best to avoid the spoilers. And trying to cash on this infectious emotion are popular brands. We had condom brand, Durex India putting up a hilarious post joining in #DontSpoilTheEndGame campaign. And then there are these Avengers-themed sex toys (dildos to vibrators) that are making big news again. Avengers EndGame Movie Review: Marvel's Superhero Film Is an Emotionally Wrenching, Enriching FanBoy Experience That Goes for Your Heart!
Even if you have not caught up on Marvel Cinematic Universe (MCU)'s latest offering, you must know that it will revolve around the 'original six' Avengers – Iron Man (Robert Downey Jr.), Captain America (Chris Evans), Black Widow (Scarlett Johansson), Thor (Chris Hemsworth), Hulk (Mark Ruffalo) and Hawkeye (Jeremy Renner). So, it totally makes sense that there's a huge buzz around Avengers-inspired sex toys created by Australia-based company Geeky Sex Toys now. Avengers Endgame: Twitterati Has No Words to Describe This Epic Blockbuster, Internet Flooded With an Emotional Joy.
Geeky Sex Toys had launched a set of sex toys (dildos to penetrators) dubbed as 'Indulgers' at the time of Avengers: Infinity War release in 2018. It had 'Möan-lnir' inspired by Thor's hammer, Mjölnir, 'Arse Reactor' based on Iron Man's arc reactor and then there is 'Captain Anal' (no points for guessing, which superhero inspires this one). Avengers EndGame Full Movie Leaked Online by TamilRockers For Free Download; Marvel's Superhero Film Available Online in HD Print With Post-Credits!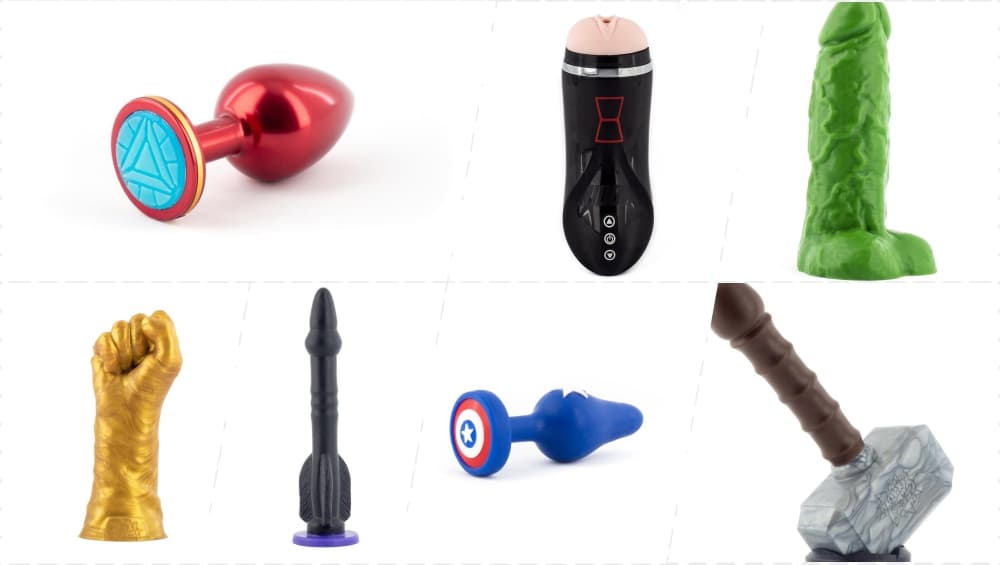 Other items in this list are Agent Getsmeoff (hahahah), Infinity Fist, HawkAss – Arrow and The Incredible Dong. Apart from the 'original six', there are sex toys inspired by other Marvel superheroes. Spider-Man-inspired 'Spider-Cock', Randy the Raccoon, Dix – The Destroyer, Star-Load, and more.
Avengers EndGame Movie Review: A Brilliant Marvel Fanboy Experience
It looks like tissues are the need of the hour. Movie reviewers are advising people to carry tissues to theatres because watching Avengers: Endgame is going to be one emotional roller-coaster ride. And if you're planning to become a superhero in your bedroom with 'Indulgers' set, tissues will come handy there as well.