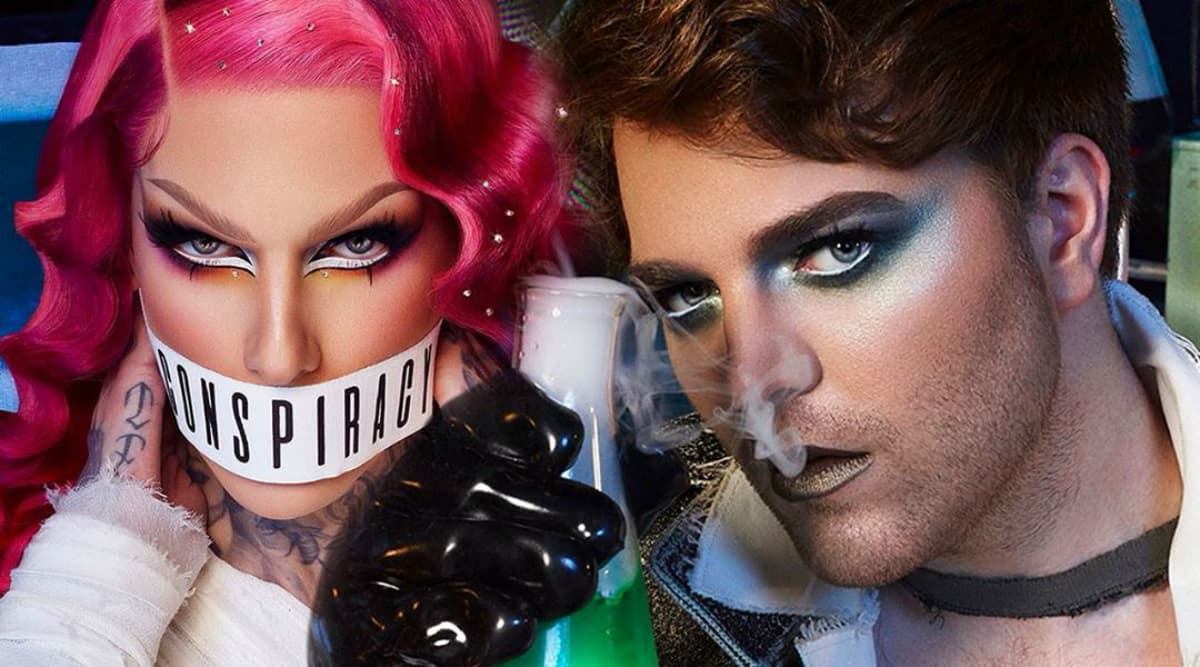 The makeup industry has been taken by a storm, a storm from the influencer collaborations and Youtubers makeup launches. From Tati Westbrook's surprise eyeshadow palette launch to Shane Dawson's long-awaited collab with Jeffree Star Cosmetics, the new releases in the makeup world are perfectly timed for the Holidays. While we ogle at the Conspiracy Palette and Mini-Controversy Palette swatches, and binge on ShaneXJeffree palette reveal video and eagerly await the big launch on November 1, 10 am PST (10.30 pm IST), we cannot help but wonder about the records this launch is set to break. Conspiracy Cosmetics: Shane Dawson X Jeffree Star Palette All Set To Debut In The Market On November 1!
A small flashback to the Shane Dawson's Merch launch with Killer Merch gives us reasons to believe that the products are bound to sell out, the only question is when! And boy, is the internet flooding with all sorts of predictions and conspiracies on when the Shane Dawson Palette would sell out. The speculations seem reasonable, considering Shane Dawson's merch store basically sold out in minutes. Dawson has been sneak-peeking this palette, and has taken all his followers through the complete journey of conceptualising, ideating, formulating, designing and even marketing this makeup collaboration, in his latest YouTube video series - The Beautiful World of Jeffree Star.
The Big Reveal
The phenomenal Youtuber, with his Cinematographer and friend Andrew Siwicki, has already released 6 of this 9 part series that captures his journey into this new and exciting beauty world. Shane, who has been ruling the YouTube world for almost a decade. He has dabbled in everything from music to food videos and of course his spine-chilling Conspiracy theories, enters the world of makeup with this sale and is here to slay. Shane's transition and journey through his makeup look and his talent, as well as his sheer creativity in putting together this makeup collection that has everything from the boldest eyeshadow colours to the most subtle and simple lip gloss, is truly fantasising.
The Beautiful World of Jeffree Star
Shane Dawson to Slay Dawson!!
We await the makeup launch, which is followed by a grand meet and greet at Mall of America in Minnesota. As for the timelines for Shane Dawson's makeup collection to sell out, people have been making predictions that range from a few minutes to the first few hours, but there is no denying that most of those who stan the Youtuber believe the collection will all sell out on November 1. While all we can do is predict our guesses. And countdown the hours for what is cited to be the biggest and most unique launch in the makeup world. If you too are wondering, comment your guesses below. And by any chance, you enjoy makeup but are entirely unaware of the ShaneXJeffree collaboration, head over and binge on this exciting and out of the box story!