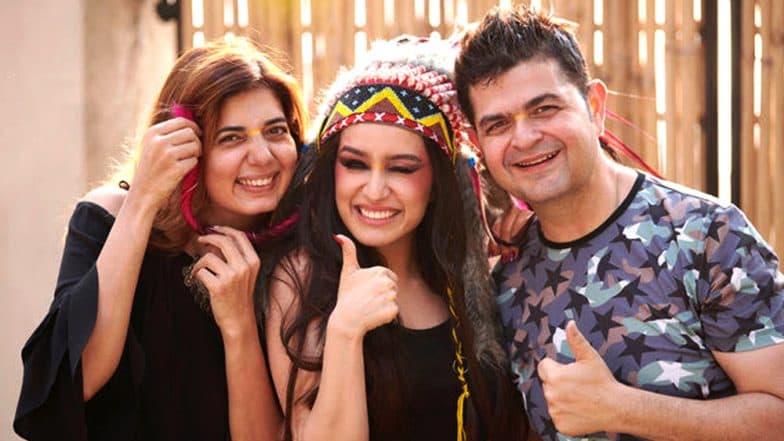 Dabboo Ratnani's annual calendar finally saw the light of the day. The photographer roped in a plethora of Bollywood stars in the 20th edition of his calendar making Dabboo Ratnani Calendar 2019 a huge event. As the pictures are making way through social media feed, Shraddha Kapoor's native American themed photo caught attention of Diet Sabya. For the uninitiated, Diet Sabya's Instagram account is known to call out the 'fashion mistakes' or 'fashion plagiarism' by celebs. They slammed the photographer and the actress for using 'headdress' in the picture and termed it as 'cultural appropriation.' Now,Dabboo's wife, Manisha Ratnani has come out with the clarification. Dabboo Ratnani Calendar 2019: Shraddha Kapoor's Native American War Bonnet Photo Gets Slammed by Diet Sabya for Cultural Appropriation.
In an interview with an entertainment portal, Manisha said that they were unaware about the 'cultural appropriation' aspect. However, they did not have any intention to hurt anybody from India or abroad.
Often, cultural appropriation and cultural exchange are mistaken for each other. So, what exactly is cultural appropriation? Oxford Dictionaries define Cultural Appropriation as, "The unacknowledged or inappropriate adoption of the customs, practices, ideas, etc. of one people or society by members of another and typically more dominant people or society." While cultural exchange is knowingly making the use of it, cultural appropriation is about replicating it without the knowledge of the tradition or mocking it.
Earlier, a similar case of cultural appropriation happened when Karan Johar had mocked the North-east headgear. He had made fun of the traditional piece on his reality show, 'India's Got Talent' but later apologized for his comments after attracting major flak. Coming back to Shraddha's picture, now that the team has cleared their stance, is it cultural exchange or cultural appropriation?