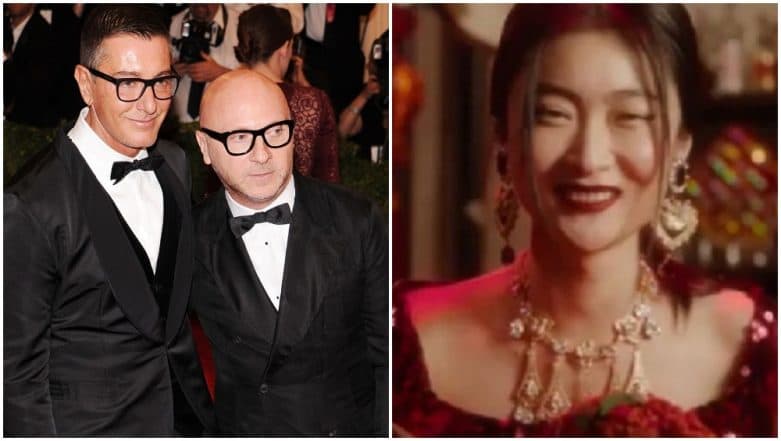 It was barely few weeks before when Diet Prada (the reason and inspiration for Diet Sabya) called out Dolce & Gabbana for their new racist ad campaign. Their new advertisement featured an Asian model eating Italian cuisine with chopsticks in her hand. While the designer duo might have thought their concept as cool and so very funny, Diet Prada was quick to call them out for their stereotypical mentality and stirring racism. After an elaborate post on Instagram where they slammed the designer brand for encouraging racism, many Chinese women supported their view and the result was the campaign being removed from Chinese social media platform Weibo. Beyonce and Rihanna's Vogue Magazine Covers Share an Uncanny Resemblance and Even Diet Sabya Agrees!
View this post on Instagram
The entire Dolce & Gabbana fiasco further took an ugly turn when Diet Prada leaked Stefano Gabanna's personal messages where he slammed the Chinese government and ranted against this entire controversy. Though the designer now insists that it wasn't him who fumed his wild and angry thoughts on DM, Diet Prada proved how the designer had shared the same screenshots on his social media page before the matter intensified.
Chinese Government who's pretty strict when it comes to racial remarks has now taken a very strict action against the brand. The cultural affairs bureau of Shanghai has now cancelled the brand's upcoming fashion show in the city as a measure against their negligence and racist attitude. Top 10 Copycat Designers Highlighted by Diet Sabya on Instagram.
Diet Prada and Dolce & Gabbana's hate-hate relationship goes back a long way. In October 2017, the Instagram fashion police had called out the brand for allegedly copying designs from Gucci.