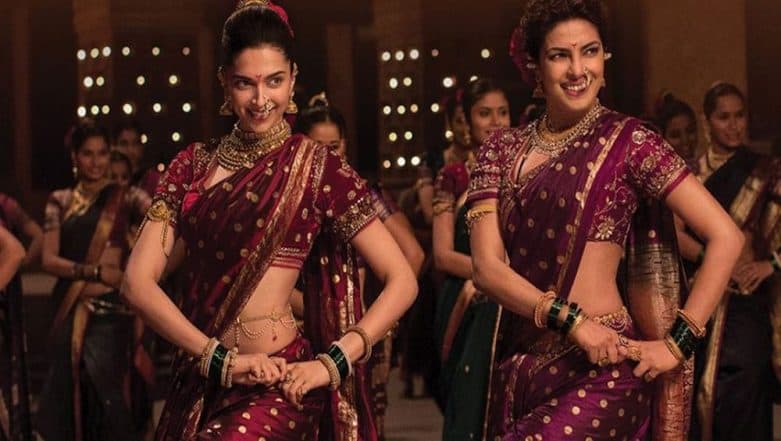 Celebrated with joy and happiness, Gudi Padwa marks the harvest of Rabi crops. The new year festival is majorly celebrated in the Konkan area of Maharashtra, this year in 2019, India will celebrate the spring-time festival that marks the traditional new year for Marathi Hindus, aka Gudi Padva on Saturday, 6 April. On this festival people also hoist the Gudi or a symbolic flag. The day is celebrated on the first day of the Chaitra month. The day marks the beginning of the New year according to the lunisolar Hindu calendar. On the same day, Ugadi is celebrated as New Year in Karnataka, Maharashtra, Andhra Pradesh. On this occasion,  Women wear traditional Nauvari which is a nine yards saree, also known as Nav Vari, Lugade, Nauvaree, Sakachcha, Kasta Sari, Kachais. Worn by the Marathi women, the name of this traditional saree 'Nauvari' originated from the saree's length of nine yards. Here's how you wear this beautiful saree. Gudi Padwa Traditional Look: How to Dress Like an Authentic Maharashtrian This Festival.
Nauvari Sari- The Nau Gajaki Style Saree Drape
Taking the one end of the saree, tie a knot on the right side.

Now take the rest of the length for making the typical pallu which should flow from your left shoulder right to your knees.

Pleat your pallu and secure it with a safety pin

Make the frontal pleats in front, as any numbers of time as the thickness you want in front of you. However, make sure you have left enough fabric after the last pleat. Now secure your front pleats safely with a safety pin.

Taking the central pleat on its width, through the middle of both your legs towards the back, tuck it on your waist carefully
Watch the video of draping the traditional Maharashtrian Nauvari saree in Nau Gajaki style:
Nauvari Sari- The Lavani Style Saree Drape
This is probably the most popular style of draping the Nauvari sari, and the steps are easy. All the initial steps are similar to the above one except the last one where you have to take the centre pleat and then take it through the legs and make pleats with its width at the back before tucking in. You can pin up the borders of the saree near the ankles to secure the borders. Keeping the pallu short you can lift it width-wise over the back in the Lavani dance style.
Watch the video of draping the traditional Maharashtrian Nauvari saree in Lavani style saree drape:
Usually, the look accompanies a beautiful bun hairstyle adorned with flowers and traditional jewellery especially the nose pin also called the Nath, which is extremely popular. The look is typically completed with a pair of Kolhapuri chappals.