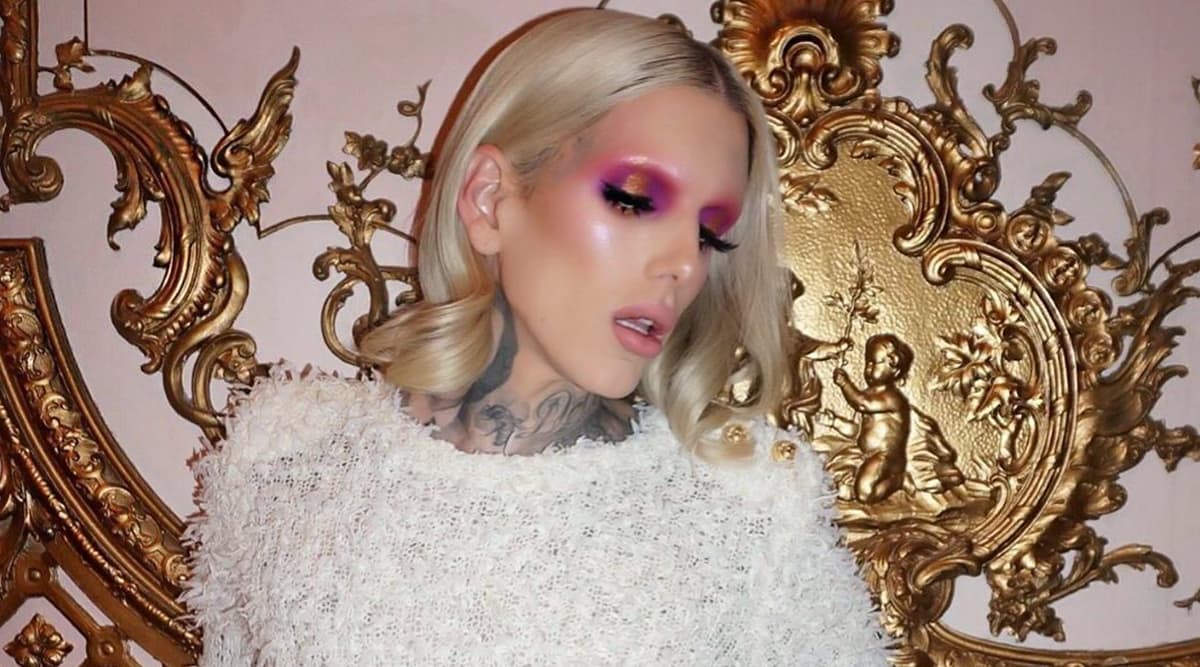 Jeffree Star - you cannot talk about the world of Make-up, Youtube or Influencers without knowing his name. From his shrill and honest reviews to the amazing formula make-up that he has been creating over the years, there is a lot that puts Jeffree Star in the limelight. Born on November 15, 1985, Jeffree Star has been rocking the beauty world and showing the power of social media time and again. He has not shied away from taking risks and going that extra mile, whether it is calling our brands and stirring the beauty community drama or sharing the trade numbers and truly staying unfiltered. However, as we all celebrate his 34th birthday, it's time to take a closer look at Jeffree Star, the businessperson! Shane Dawson Merch Collab With Jeffree Star SOLD OUT in Just 1 Hour! Fans Await Restock. 
Jeffree Star has been in the world of media and entertainment right from the MySpace days, where his love for music and bold personality got him all the attention. From being the most followed person on MySpace to becoming a billionaire businessperson, Star has come a long way. And what better way to celebrate the birthday of this true all-around Star than by deep-diving into the world of Jeffree Star? Jeffree Star Hath Spoken on Kylie Jenner's Skin Care Products: 'Hahahahahha'.
The MySpace King
Jeffree Star first created a buzz right in the early 2000s when he became the most followed person on then hit and running social media site, MySpace. Jeffree's inclination and liking for music was at the forefront then, and he is believed to have brought several young fans to the platform. Jeffree's content on MySpace revolved mainly around fashion, music and lifestyle and he shared his thoughts and opinions on everything from self-love and life to fame, beauty and more.
The Music Career
Adding fuel to his MySpace success days, Jeffree Star dabbled into the world of music as an electronic and pop vocalist around the same time. Motivated by the support and advice of his friend and Peaches' drummer Samantha Maloney, Jeffree Star professionally entered the world of music and toured the US and Canada along with various other artists on the True Colors Tour 2007. He went on to release his first and only solo studio album, Beauty Killer in 2009. He went on to sign with Akon's Konvict Music in 2010, for his second album, before abruptly leaving the world of music and shifting his complete attention towards make-up and beauty.
Jeffree Star Cosmetics
In 2014, Jeffree Star launched his own make-up company, Jeffree Star Cosmetics (JSC), a vegan and cruelty-free make-up company that continues to create quite a stir with every single launch. Jeffree's love and obsession with Make-Up and his urge to create something unique drove this business choice, which has been one of the most successful Make-Up brands in the world. From formulating perfect lipsticks and eyeshadows in all the funky cool colours to making the perfect formula of concealers with the Magic Star concealer, the brand has done it all. Their last launch with Shane Dawson didn't just break records, but literally broke the internet!
Killer Merch
Jeffree Star does not just manufacture make-up with JSC, but is also a co-owner of Killer Merch, a merchandise manufacturing company that works with multiple well-known YouTubers and social media celebrities. The brand is known for producing quality products that are loved by fans across the world. Killer Merch has been manufacturing for everyone from James Charles (the association recently ended) to Shane Dawson and Star has proudly spoken about this association on his videos as well as collaborations!
YouTube
While Jeffree Star has time and again said that YouTube is not a part of his business, but is merely his hobby, not including this on the list would be unjust. With more than 16 million subscribers on YouTube, Jeffree Star has been creating content that has been loved or hated but hardly ever ignored, for more than a decade. His videos which predominantly around Make-Up Reviews, Beauty Drama, or articulate Make-up tutorials, have gained a lot of traction on the site and has fueled the growth of his fan base.
Having donned so many different avatars in his life, Jeffree Star truly is an inspiration for millions. According to Celebrity Net Worth, Jeffree Star has a net worth of around USD 200 million and is one of the highest-paid YouTubers in the world. His lavish and luxurious lifestyle, as well as his eye-catching Hermes Bag collection, all stand testament to the fact that Star's constant hard work is finally paying off well. And while he is already reigning the beauty world, his recent tweets and stories tease that the coming year is going to be bigger, better and brighter!